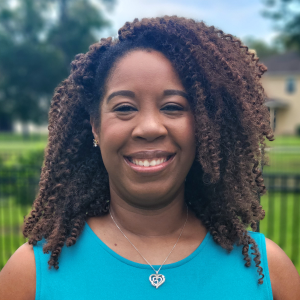 Alicia Coleman
News Manager - Division of Media Properties Innovation News Center
Bio
Alicia Coleman is an experienced broadcast journalist and educator with more than seven years of experience in TV newsrooms and six years educating aspiring journalists.
Since 2017, Coleman has taught journalism, ethics and integrity at Bethune Cookman University, Valdosta State University and South Carolina State University. She has taught students on how to communicate effectively for television, web and social media and assisted students in developing clear and concise storytelling with an emphasis on writing for broadcast news.
Prior to joining academia, Coleman was the 11 p.m. show producer for WJAX/WFOX Action News in Jacksonville. As show producer, she built and organized daily newscasts, developed voiceovers, sound bites and packages into broadcast and suggested graphics to support it, collaborated with anchors, reporters and news managers on content during daily editorial meetings, and executed time-sensitive decisions while overseeing daily live broadcasts.
Previously she was a reporter/producer at WCJB TV 20 in Gainesville, Florida, and KWES-TV Newswest 9 in Midland, Texas.
Coleman was a 2017 Suncoast Regional Emmy Awards' nominee in 2017 and in 2016 she received an Edward R. Murrow Award for Overall News Excellence.
Education
B.A. in Mass Communications at Edward Waters University (Jacksonville)
Master's in Broadcast Journalism at Full Sail University (Winter Park, Florida)
News