Previous Climate Change Communication Summit Events
April 5, 2023
UF's 8th annual Climate Communications Summit will explore some of the denial, deception and delaying trends around climate information – and solutions for how to disarm them.
Feb. 3, 2022
The 7th annual summit explored some of the science-communication myths and misconceptions that keep us from hearing our audiences and learning from them.
Nov. 17, 2020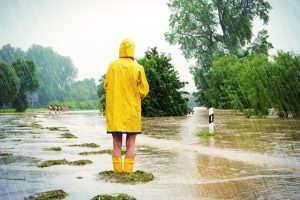 Connect with scientists and climate journalists, tap new tools and data, learn to find the climate stories that matter most to your audience.
Oct. 29, 2019
The 5th Annual Climate Communications Summit included workshops on effective communication strategies and on podcasting.
Nov. 7, 2018

The Forecast Calls for Change: Telling the Story of Climate Science through WeatherA dynamic discussion with the experts on best practices for communicating climate science across campus and around the world.
Oct. 12, 2017

One of the most urgent issues of our time, climate change is also one of the toughest communications challenges of the day. The University of Florida's annual climate-communications summit aims to help UF faculty, staff and students – along with other professionals and members of the public – gain expertise and collaborate to improve understanding of climate change and its impacts local to global.
Oct. 12, 2016

Hear from the trenches on cutting-edge climate communication research and journalism. Then join the conversation and share your own experiences as CJC Pubic Interest Communications Professor Ann Christiano hosts a dialogue between the audience and our panelists.
Nov. 13, 2015

This symposium featured distinguished journalists, communicators and scientists delving into the complexities and dynamics of the climate change story.  The event offered guidance to scientists, communicators and other professionals on translating one of the most important issues of our time to the public.
This Year's Event
January 25, 2024
How do we build trust in science and scale up climate literacy? Join us for UF's 9th annual Climate Communications Summit for a special program on the state of climate change in Florida, how scientists know what they know, and scaling up public understanding of how extreme weather connects to climate change.
For more information on this year's event, click here.
A program of the UF College of Journalism and Communications and the Florida Climate Institute, with support from the Malone Distinguished Lecture Series, IFAS, the Office of the Provost and Sustainable UF.