Tools and Technology
Access to top-of-the-line software and technology allows our students, scholars and professionals to create some of the industry's most impactful insights.
The lab is powered by consumer and market intelligence tool NetBase Quid. The platform uses real-time consumer insights and data points along with advanced artificial intelligence to process billions of indexed resources across all forms of structured and unstructured data. Atlas Lab has worked with several major brands including Amazon Alexa, Bliss Skincare, Carnival Cruise Lines, Dole Pineapples, Microsoft, The Walt Disney Company and several other businesses locally to Gainesville and beyond.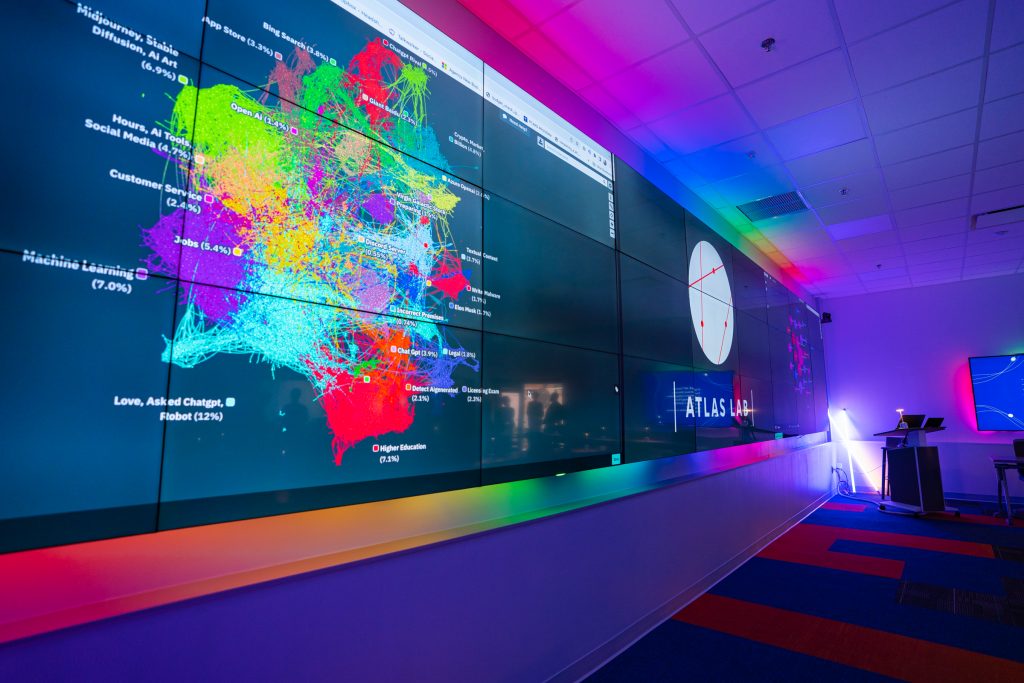 There are 48 monitors in the room that can display data as one large single image or in multiple images across different screens. The lab will be an ideal space for broadcasting big news events that have heavy social media components, such as election nights or hurricane coverage.