Yang Feng Authors Article on Social Media Advertising Analytics Teaching Practices
Yang Feng, University of Florida College of Journalism and Communications (UFCJC) Advertising associate professor in artificial intelligence (AI), is the author of "Blending Theory and Practice: Igniting Curiosity and Enhancing Learning in Social Media Advertising Analytics Through Cutting-Edge Tools" published in the American Academy of Advertising September 2023 newsletter.
Feng writes about her "Social Media Analytics & Strategy" course which is devised to impart a conceptual understanding of the algorithmic social media environment and to develop practical skills for data mining and how to achieve conceptual comprehension on how to dissect the data.
"Attaining conceptual knowledge of the algorithmic environment is crucial for students to interpret communication patterns manifested through disparate forms of social media data, such as images, text messages and videos," writes Feng.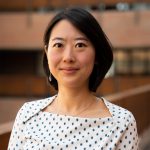 Her students often have limited coding experience. She helps to build their confidence by starting with simple coding exercises utilizing a "user-friendly" Python coding editor, such as Google Colab, which only requires a Gmail login. Students then work on real-world issues to enhance their coding skills.
According to Feng," At times, we may need to exert effort to counter students' biases, such as the belief that only STEM students should learn programming languages. This is because cutting-edge technology is a pivotal instrument in tackling a multitude of practical quandaries associated with social media advertising. Consequently, an approach amalgamating both conceptual knowledge and hands-on skills is aptly tailored for a course designed for both undergraduate and graduate scholars."
Posted: September 6, 2023
Category: College News, STEM Center News, Student News
Tagged as: AAA, Advertising, Social Media Analytics & Strategy, Yang Feng