Roxane Coche and Eric Esterline Honored in 2022 AEJMC International Communication Division Teaching Competition
Roxane Coche, University of Florida College of Journalism and Communications (UFCJC) Media Production, Management, and Technology associate chair and assistant professor, and Eric Esterline, UFCJC director of Sports Journalism and Communications and senior lecturer in Sports Media and Communication, have received second place in the 2022 Association for Education in Journalism and Mass Communication (AEJMC) International Communication Division Teaching Competition.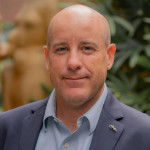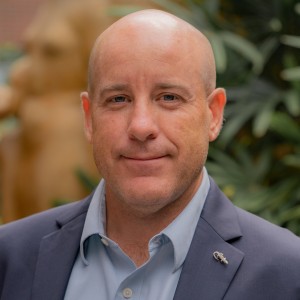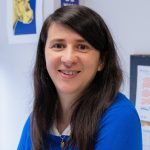 Coche and Esterline were recognized for their project "Using Virtual Exchange to Foster Global Engagement."  The tele-collaborative exchange was launched in 2020 and offered students in the U.S. and the U.K. the opportunity to work together during live, synchronous classes and create collaborative multimedia projects.
The UFCJC and University of Brighton virtual exchange project was also recognized in 2020. It received the "highly commended" designation for Innovation of the Year in the National Council for the Training of Journalists Awards for Excellence competition.
The annual AEJMC international teaching competition recognizes innovation, contributions to international communication, connection with learning objectives, and impact and learning outcomes. The award was presented virtually on July 27.
Posted: August 3, 2022
Category: College News
Tagged as: Eric Esterline, Roxane Coche