Eric Esterline and Roxane Coche are Recognized for Innovative Virtual Partnership with University of Brighton
A virtual exchange project between the University of Florida College of Journalism and Communications and the University of Brighton was "Highly Commended" for Innovation of the Year in the 2020 National Council for the Training of Journalists (NCTJ) Awards for Excellence competition.
Led by Eric Esterline,  Sports Journalism and Communication director, and Roxane Coche, associate director and Telecommunication assistant professor, the tele-collaborative exchange launched in February 2020. It offered students in the U.S. and the U.K. the opportunity to work together during live, synchronous classes and create collaborative multimedia projects over two months.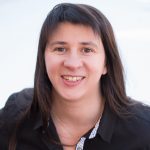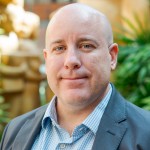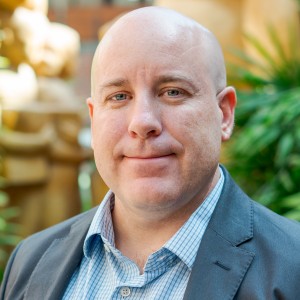 The Innovation of the Year honor encourages and recognizes innovation in journalism education and training. The award is part of the NCTJ's strategy to change and enhance the industry's long-established accreditation scheme and the way the charity and employers work together with the best universities, colleges and independent providers.
Owen Evans, senior lecturer, University of Brighton School of Sport and Service Management and sports journalism course leader,  said: "It's more important than ever to find new ways to improve student experience, and the partnership with University of Florida not only helped to internationalize our course offering, but it also provided a range of digital communication skills that have been fundamental to studying during a global pandemic."
The winners were announced during a virtual ceremony in March 2021.
Posted: December 17, 2020
Category: College News
Tagged as: 2020 National Council for the Training of Journalists (NCTJ) Awards for Excellence, Eric Esterline, Roxane Coche, Sports Journalism and Communication