Harrison Hove Receives First Place in 2021 AEJMC Promising Professors Competition
Harrison Hove, College of Journalism and Communications Journalism lecturer, has received first place in the 2021 Association for Education in Journalism and Mass Communication (AEJMC) Promising Professors Awards competition sponsored by the Mass Communication and Society Division.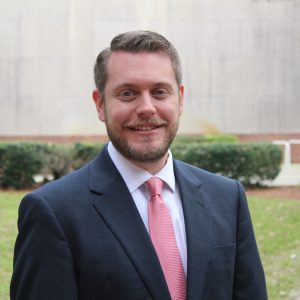 The award honors new faculty and graduate students who demonstrate excellence and innovation in teaching. He will receive a $250 prize and be recognized at the virtual 2021 AEJMC conference from August 4-7.
Hove was named the 2020-21 UF Teacher of the Year, the 2020-21 CJC Teacher of Year and received the UF Center for Teaching Excellence 2021 Rising Star Award.
Posted: June 18, 2021
Category: Alumni News, College News, Diversity News
Tagged as: 2021 AEJMC, Harrison Hove