Cen April Yue, Rita Men and Mary Ann Ferguson Receive Journal of Business Communication Outstanding Article of Year Award
University of Florida College of Journalism and Communications doctoral candidate Cen April Yue with Public Relations Associate Professor Rita Men and Public Relations Professor Mary Ann Ferguson are the recipients of the 2020 International Journal of Business Communication Outstanding Article of the Year from the Association for Business Communication (ABC).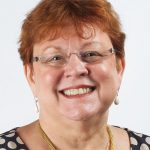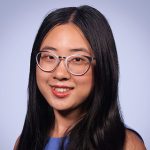 The award recognized their article, "Examining the Effects of Internal Communication and Emotional Culture on Employees' Organizational Identification," published in the Journal on March 31. It featured their research on the emerging role of positive emotional culture within organizations and asked how a symmetrical internal communication system and leaders' use of motivating language contribute to fostering a positive emotional culture. A summary of the research is available here.
The annual award honors a published article that contributes significantly to scholarship, research and/or pedagogy, demonstrates originality of thought and careful investigation, and is well written and engaging. It was presented during the 2020 ABC International Conference held virtually from Oct. 27-31.
Posted: October 29, 2020
Category: College News, Student News
Tagged as: Association for Business Communication, Cen (April) Yue, Mary Ann Ferguson, Rita Men