Two CJC Advertising Professors Receive Research Funding for e-Cigarette Study
University of Florida College of Journalism and Communications Advertising Assistant Professors Jordan Alpert and Huan Chen have received funding from the Dean's Seed Money Initiative to investigate e-cigarette messaging on social media.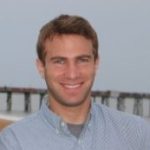 Alpert and Chen will examine how e-cig brands use social media to market their products and entice young adults to become e-cig users. They will study the advertising and communication strategies of the top selling e-cig brands on Twitter, and then gather the opinions of young adults about these observed strategies to understand the influence of messaging on social media to shape perceptions and attitudes about e-cigs.
The Dean's Seed Money Initiative was created by CJC Dean Diane McFarlin to provide seed funding annually to support research initiatives within the College.
Posted: November 7, 2017
Category: College News
Tagged as: Dean's Seed Money Initiative, Huan Chen, Jordan Alpert