CJC Alum Yvette Miley Receives NABJ Lifetime Achievement Award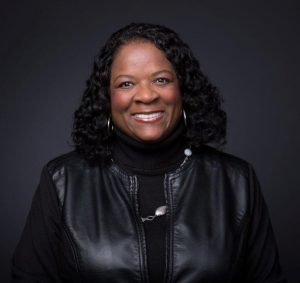 (UFCJC) alumna Yvette Miley, B.S. Broadcasting 1985 and Alumni of Distinction 2000, is the recipient of the 2017 Chuck Stone Lifetime Achievement Award from the National Association of Black Journalists (NABJ).
The Chuck Stone Lifetime Achievement Award is bestowed upon a journalist with at least 15 years of experience in the journalism industry with a track record of making extraordinary contributions to the enrichment, understanding and advancement of black life and culture.
Miley told the NABJ, "it is an incredible honor to have my work recognized. Although I didn't have the privilege of personally knowing Chuck Stone, I owe my career to him and others like him. My time at NBC News and MSNBC has afforded me the opportunity to work alongside the best in the industry. Chuck's courage and commitment to journalism, and to NABJ, opened doors for all of us. Because he did, I could!"
Miley is senior vice president of MSNBC and NBC News and serves as the head of Diversity and Inclusion for both organizations. She is responsible for talent management and development of people both in front of the camera and behind the scenes. She is also the executive in charge of weekend, overnights and early morning programming.
During her 25-year tenue at NBC Universal, Miley has become a respected leader and mentor. She is a member of the UFCJC Dean's Leadership Council and recently served as a panelist for the 2017 Becoming a Woman of Influence Conference.
NABJ is an advocacy group established in 1975 in Washington, D.C. It is the largest organization for journalists of color in the nation and provides career development as well as educational and other support to its members worldwide.
Posted: May 15, 2017
Category: Alumni News, College News
Tagged as: 2017 Chuck Stone Lifetime Achievement Award, MSNBC, NABJ, NBC News, Yvette Miley