Univision and CNN News Veteran to Lead UF Spanish-language News Programming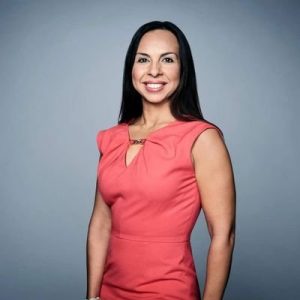 Dania Alexandrino will join the University of Florida College of Journalism and Communications in the new position of Spanish-language News Manager. Alexandrino is a news producer and reporter for the Univision Network and its East Coast affiliates in San Juan, Puerto Rico.  She was formerly a CNN en Español reporter and producer.
In her new role, Alexandrino will help expand the College's Spanish-language news offerings across media and digital platforms.  She will oversee the College's Division of Media Properties Spanish-language news programming, including oversight and production of the weekly Noticias WUFT radio broadcast and its news team, the production and management of its web site and social media channels, and development and management of all other associated multi-platform content.  She will also provide support to the College's weather operations and the Florida Public Radio Emergency Network.
She will also be responsible for developing and teaching a Spanish-language news curriculum and working with the University of Florida's Center for Latin American Studies to develop an undergraduate joint certificate program in Spanish-language journalism.
"We are committed to expanding our Spanish-language news operation to serve our growing Hispanic audience on whatever platform they prefer," Dean Diane McFarlin said.  "Dania has precisely the experience we were looking for and are excited to work with her to develop a world-class operation."  The College has been producing Spanish-language news since 2010.
Alexandrino was with CNN from 2010-16, reporting and producing news reports from Puerto Rico, reporting for CNN and CNNI on major Latin America-related events and serving as local liaison for CNN.  She is the second CNN journalist to join the College this year.  CNN Digital Senior Editor Mira Lowe was hired in January to lead the College's news operation.
Earlier in her career, she taught journalism and media arts in the Boston public school system.
"Dania will be an incredible addition to our Innovation News Center," said INC News Director Lowe, referring to the College's multi-platform newsroom serving a 19-county North Central Florida community.  "Being able to extend our 'teaching hospital' model of learning to our bilingual students in a more significant way will benefit both the students and the community."
Posted: February 14, 2017
Category: College News
Tagged as: CNN en Español, Dania Alexandrino, Noticias WUFT, Univision