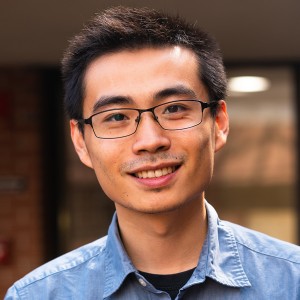 Kun Xu
Assistant Professor in Emerging Media - Department of Telecommunication
Bio
Xu previously served as an adjunct professor in Temple University's Department of Media Studies and Production. His media effects research focuses on understanding people's social interactions with and through emerging media technologies, with emphasis on the concept of presence and the illusion of being with other social actors in a mediated environment. His research looks at how humans perceive and process information from technologies such as social robots, computer agents and virtual assistants.
Xu also has conducted research on how people use virtual and augmented reality technologies to make sense of spaces and maintain social relationships. His work on smartphones focuses on how people share locations to participate in public discussion.
He has published peer-reviewed articles in journals such as Computers in Human Behavior, Convergence: The International Journal of Research into New Media Technologies, and International Communication Gazette. He has authored book chapters on emerging technologies and published proceedings at the International Society for Presence Research and the Association of Internet Researchers. He has received top paper awards at various academic conferences including one from the International Communication Association's Communication and Technology Division.
Education
B.A., Journalism, Shanghai International Studies University
M.A., Kent State University School of Communication Studies
Ph.D., Temple University Klein College of Media and Communication
News
Courses
Syllabi from the current and three previous semesters: