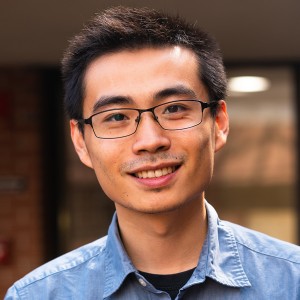 Kun Xu
Assistant Professor in Emerging Media - Department of Telecommunication
Bio
Kun Xu's research area focuses on the intersection of human-computer interaction, computer-mediated communication, and media psychology. His work investigates how people perceive and process information from technologies such as social robots, computer agents and virtual assistants. He also examines how people use virtual and augmented reality (VR/AR) technologies to make sense of spaces and maintain social relationships. His research on smartphones focuses on mobile interface design and users' geo-location sharing behavior.
His works have been accepted in journals such as Journal of Computer-Mediated Communication, New Media & Society, Computers in Human Behavior, International Journal of Human-Computer Interaction, Convergence, and International Communication Gazette.
Kun also was a journalist and a news editor at Thomson Reuters and Shanghai Media Group. He received his Ph.D. from the Klein College of Media and Communication at Temple University.
Education
B.A., Journalism, Shanghai International Studies University
M.A., Kent State University School of Communication Studies
Ph.D., Temple University Klein College of Media and Communication
News
Courses
Syllabi from the current and three previous semesters: