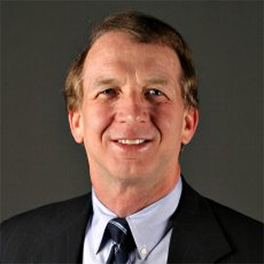 John W. Wright, II, Ph.D.
Professor - Department of Telecommunication
Dean Emeritus
Bio
Dr. John Wright is Professor in the Department of Telecommunication and Director of Sports Journalism and Communications in the College of Journalism and Communications. He was dean of the college, 2006-2013.  Dr. Wright also served as executive associate dean and associate dean for graduate studies in the college.  Dr. Wright received his Ph.D. in Mass Communication from Ohio State University and his B.A. and M.A. degrees from the University of Central Florida. Dr. Wright has taught at the graduate and undergraduate levels, including courses in telecommunication research, sports and media, multimedia sports journalism, regulatory policy, media law, mass communication and society, mass communication theory, graduate level research methods and audience research. He has chaired and served on numerous doctoral and master's committees. The college and the university have recognized him for excellence in teaching five times, including three "Teacher of the Year" awards. He has several years experience in broadcast media, having worked as news and sports reporter, news director, program director, production manager, music director and disc jockey. He has coauthored three books and has published in scholarly journals in the field of mass communication. Much of his research focuses on credibility of witnesses in courtroom proceedings. Born in Greenville, S.C., Dr. Wright moved to Florida at age 12 and is a graduate of Avon Park High School.
Education
Ph.D., Ohio State University, 1977
M.A., University of Central Florida, 1973
B.A., University of Central Florida, 1971
Research
Research Keywords
Communication law, media law and policy
Research Areas
Communication Law/First Amendment/Freedom of Information
Media Management, Economics, and Policy
Courses
Syllabi from the current and three previous semesters: