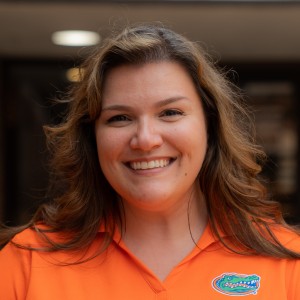 Jessica Blair, M.Ed.
Instructional Designer - UF CJC Online
Bio
Jessica Blair is a member of the UF CJC Online Instructional Design Team. She specializes in eLearning development and works with faculty and stakeholders to develop online graduate courses that meet or exceed quality assurance standards set by UF and Quality Matters.
Having earned a master's degree in teaching, Jess is a former high school English teacher and curriculum developer with over 10 years of experience. Jess earned various industry certifications in instructional design, and most recently served as an instructional designer in corporate learning and development at Zillow.
Jess is dedicated to advocating for online students and providing the best possible customer service to both internal and external customers.
Education
Bachelor of Arts in English, Wright State University
Master of Arts in Teaching for Secondary English, Wright State University