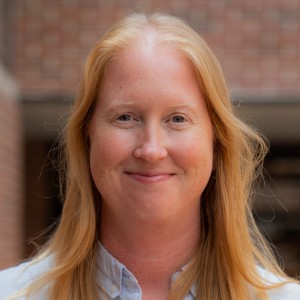 Alecia Monteiro, M.Ed.
Instructional Designer - UF CJC Online
Bio
Alecia is a UF grad, having earned bachelor's degrees in Public Relations and Anthropology plus an MA in Education, Educational Technology; Curriculum & Instruction. She has over 15 years of experience in educational technology, curriculum development, project management and collaborating with faculty. Before joining us in this role, Alecia worked as an Instructional Designer in Warrington College of Business, the Health Science Center, and the Department of Aging and Geriatric Research. Most recently, Alecia has worked with the CJC online graduate program as an OPS ID. She has successfully collaborated with our graduate adjunct instructors, helping them design courses that meet or exceed Quality Matters (QM) standards. Alecia will be working primarily remotely until our department completes our office relocation from the first floor to the second floor. We are excited to have Alecia in this new role.
Education
Bachelor's in Public Relations – University of Florida
Bachelor's in Anthropology – University of Florida
Master's in Education, Educational Technology; Curriculum & Instruction – University of Florida