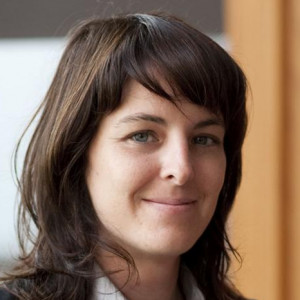 Jane Bambauer
Director - Marion B. Brechner First Amendment Project, Brechner Eminent Scholar
Bio
Professor Jane Bambauer is the Brechner Eminent Scholar at the College of Journalism and Communications and at Levin College of Law. She teaches Media Law, First Amendment, Torts, and Privacy Law.
Professor Bambauer's research assesses the social costs and benefits of Big Data, AI, and predictive algorithms. Her work analyzes how the regulation of these new information technologies will affect free speech, privacy, law enforcement, health and safety, competitive markets, and government accountability. Professor Bambauer's research has been featured in over 20 scholarly publications, including the Stanford Law Review, the Michigan Law Review, the California Law Review, and the Journal of Empirical Legal Studies. Her work has also been featured in media outlets, including the Washington Post, the New York Times, Fox News, and Lawfare, where she is a contributing editor.
Professor Bambauer currently serves as the Chair of the National AI Advisory Committee Subcommittee on Law Enforcement, and she has previously served as the deputy director of the Center for Quantum Networks, a multi-institutional engineering research center funded by the National Science Foundation. She holds a B.S. in Mathematics from Yale College and a J.D. from Yale Law School.
Areas of Expertise
First Amendment
Education
B.S. in Mathematics, Yale College
J.D., Yale Law School
News
Publications
Books
Bublick, Bambauer & Arellano, Dobbs Advanced Torts: Economic and Dignitary Torts (2d Ed.) (2022).
Selected Articles
Reconsidering Tort Duty When AI Makes Everything Foreseeable (work-in-progress).
Negligent AI Speech: Some Thoughts About Duty, 2023 J. Free Speech L. _ (forthcoming, 2023).
Sober and Self-Guided Newsgathering, invited chapter in Media as a Governance Institution (Gus Hurwitz et al., eds., Cambridge University Press, 2023).
 Filtered Dragnets and the Anti-Authoritarian Fourth Amendment, 97 Southern California Law Review __ (forthcoming 2023).
 Reckless Associations, 37 Harvard Journal of Law & Technology 491 (2023) (with Saura Masconale and Simone Sepe).
Platforms: The First Amendment Misfits, 97 Indiana Law Journal 1047 (2022) (with J. Rollins & V. Yesue).
When a Small Change Makes a Big Difference, 55 U.C. Davis Law Review 2337 (2022) (with Tal Zarsky & Jonathan Mayer).
From Damage Caps to Decarceration: Extending Tort Law Safeguards to Criminal Sentencing, 102 Boston University Law Review 1667 (2021) (with Andrea Roth).
The Algorithm Game, 94 Notre Dame L. Rev. 1 (2018) (with Tal Zarsky).
Snake Oil Speech, 93 Washington Law Review 73 (2018).
Information Libertarianism, 105 California Law Review 335 (2017) (with Derek Bambauer).
Other People's Papers, 94 Texas Law Review 205 (2015).
Outrageous and Irrational, 100 Minnesota Law Review 281 (2015) (with Toni Massaro).
Hassle, 113 Michigan Law Review 461 (2015).
Is Data Speech?, 66 Stanford Law Review 57 (2014).
The New Intrusion, 88 Notre Dame Law Review 205 (2012).
Tragedy of the Data Commons, 25 Harvard Journal of Law & Technology 1 (2011) (published as Jane Yakowitz).