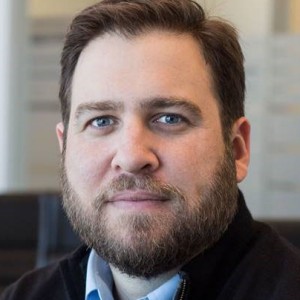 Evan Kropp, Ph.D.
Director - UF CJC Online
Bio
Evan Kropp is a higher education administrator with over two decades of professional experience.
Previously, he was an Associate Dean at Southern New Hampshire University (SNHU) where he oversaw all aspects of the graduate and undergraduate Communication programs. At Reinhardt University in Waleska, Georgia, he was an assistant professor and at the University of Georgia, an instructor in the Grady College of Journalism and Mass Communication, and an assistant with the prestigious Peabody Awards.
Prior to entering higher education, Kropp held several professional positions in sales, marketing and web development. He is also a successful entrepreneur who has owned and operated several small businesses. 
His professional interests include critical/cultural media studies and screenwriting. He is currently co-chair of the Broadcast Education Association's Student Scriptwriting Competition, one of the largest and most competitive student writing competitions in the US. In 2016, he won first place in BEA's Academic Paper Competition for "The Influence of Connected Viewing on a Television Writer's Room."
Education
B.A, University of Hartford
M.A., University of Hartford
Ph.D., University of Georgia Grady College of Journalism and Mass Communication
Graduate Certificate in Interdisciplinary University Teaching, University of Georgia
Graduate Certificate in Higher Education Leadership and Management, University of Massachusetts
News
Courses
Syllabi from the current and three previous semesters: