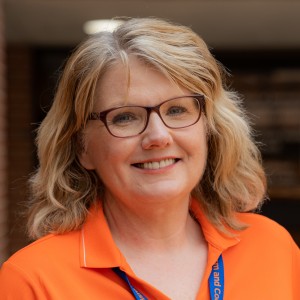 Cheryl Oberlin
Assistant Director - UF CJC Online
Bio
Cheryl Oberlin most recently was an instructional designer for the state of Texas Educational Resource Center, where she created online courses for administrators and teachers working within elementary and middle school special-education programs. In addition, she has been a freelance instructional designer for Abilene Christian University's undergraduate online learning program. Over the last few years, she served as a volunteer career coach for those who pivot to instructional design for corporations and volunteered to help these same people adjust to working in corporate America.
Previously, Oberlin served as a director of online education and marketing for an R2 university, plus performed numerous roles at Quality Matters (master reviewer, peer reviewer, professional development specialist, facilitator, and facilitator coach). In addition, she taught English, speech, and entrepreneurship/innovation online and face-to-face for community colleges and universities in Ohio. She won the Dayton Business Journal's Innovation Index Award for work at Wright State University and the DBJ's 40 under 40 award for participation in community development and contributions to the region's growth. She was also nominated for the President's Award of Excellence at Wright State University for her superior relationship management with internal and external customers to encourage community collaboration.
Education
Bachelor's degree in Mass Communications (with a specialization in broadcasting), plus master's degrees in Educational Technology, English Composition and Rhetoric, and Business Administration (project management, Wright State University.
Master's certificate in Project Management, George Washington University
Two Master's certificates, Wright State University in Instructional Design.