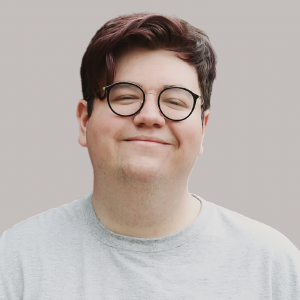 A. Kix Patterson
Ph.D. Media Production, Management, and Technology
Bio
Andrew Kix Patterson is a Ph.D. student in the Department of Media Production, Management, and Technology in the College of Journalism and Communications. Patterson has instructed several undergraduate Journalism, Advertising, Public Relations, and Creative Mass Media courses as an adjunct faculty member at the University of Memphis.
Prior to joining the CJC, Patterson was the Operations Manager for the Eagle Radio Network, a radio and digital company that serves three states, four radio markets, and nearly 1 million monthly listeners/users on FM, HD, and digital media. Patterson was also a Multimedia Producer for the award-winning, digital newspaper the Daily Memphian, handling radio news and Covid-19 coverage on non-commercial stations WYXR, WKNO, and WKNP-FM, and a Multimedia Consultant serving private businesses with web solutions, social media strategy, and traditional and new media buying.
Education
M.A., University of Memphis, Creative Mass Media/Journalism
B.A., University of Memphis, Integrated Strategic Media
Publications
Presentations
Patterson, K. (2020). No Fats, No Fems, No Asians: A comparison of minority casting representation in MTV reality dating shows. Paper/Poster at LGBTQ+ Interest Group of AEJMC.
Research
Specialization
LGBTQ+, Critical/Cultural, Representation