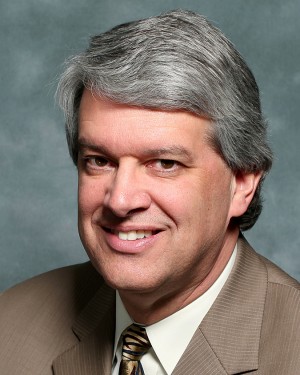 Rick Schneider
B.S. Telecommunication, 1984
President & CEO of Maine Public, the statewide network for NPR and PBS. Former Senior Vice President, National Center for Family Philanthropy, and former public media executive at WETA, WPBT and KNPB
Hall of Fame 2013
Richard W. Schneider, TEL 1984, is president & CEO of Maine Public, the statewide network for NPR and PBS. He previously served as CEO of WPBT2 in Miami and Channel 5 Public Broadcasting (KNPB) in Reno, Nevada.
Following graduation, Rick moved to WPTV in West Palm Beach as a reporter and anchor, then to New York City, working as a weekend reporter at WPIX while attending the Columbia University Graduate School of Journalism. After graduation, he became a Washington correspondent for Post-Newsweek Stations, reporting for WPLG/Miami, WJXT/Jacksonville, WDIV/Detroit, and WFSB/Hartford.
He returned to Gainesville in 1990 as news director of WUFT-TV, where he managed the news operation and taught television reporting in the College. He hosted the public affairs program North Florida Journal and was honored with a Scripps-Howard National Journalism Award for the documentary "A Community Crisis: The Gainesville Student Murders." He served as station manager of WUFT-TV from 1992-1998.
Rick served as chair of the board of directors of FPBS and of the Public Television Major Market Group, and as vice-chair of the board of directors of PBS.