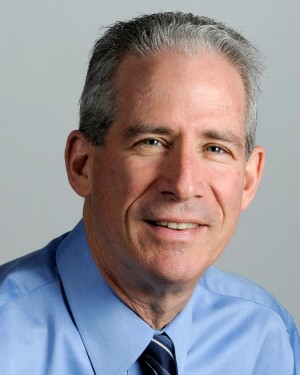 Rick Hirsch
B.S. Journalism, 1980
Managing Editor, The Miami Herald.
Hall of Fame 2014
Richard J. Hirsch, JOU 1980, is managing editor of The Miami Herald. He began his career as an intern in the newspaper's Neighbors sections in 1978, and then worked his way up through the ranks as a politics and urban affairs reporter and editor, rising to city editor and managing editor of the newspaper's Broward County edition.
Over the years, Rick has played a key role in some of The Miami Herald's finest work, including its Pulitzer Prize for public service for coverage of the aftermath of Hurricane Andrew. For the past decade, he has turned his energy and focus to new media. He directed content on the Herald's websites, developed its video initiatives and forged several innovative news partnerships that have expanded The Herald's reach. Among them: a local news partnership with WLRN, South Florida's NPR affiliate; a hyperlocal news initiative with local bloggers and community news organizations, and multimedia initiatives to cover high schools sports.
In 2008, he served as president of the Florida Society of News Editors. He has been a member of the College's Journalism Advisory Council since 2002, chaired the advisory council for two years (2007-2009) and was a member of the Journalism Department Chair search in 2009.
He and his wife, Robin Landers (ADV 1979), live in Miami Beach.