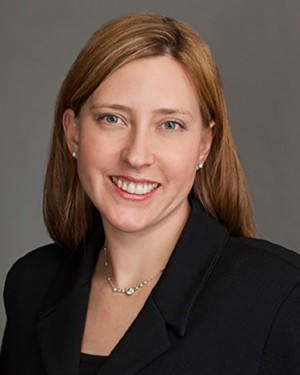 Allyson Park
B.S. Public Relations, 1996
Vice President of Corporate Affairs, Mars Petcare, previously Vice President of Corporate External Affairs for The Coca-Cola Company.
Hall of Fame 2014
Allyson L. Park, PR 1996, is the Vice President of Corporate Affairs for Mars Petcare. She joined the company in January and is a member of the management team with responsibility over all communications in the United States.
Previously, she served as Vice President of Corporate External Affairs for The Coca-Cola Company, the world's largest beverage company with more than 3,500 products and 500 brands.  She earlier served in Coca-Cola's global corporate communications department as Group Director and was also a Director in the International Shareowner and Stakeholder Affairs team.  In these roles, she led communications efforts in health and well-being and had responsibility for identifying and addressing emerging issues that could impact the company's reputation and ability to achieve its business goals.  She was the global communications expert on key issues involving beverage nutrition, safety, health and quality.
She joined The Coca-Cola Company in 2005 as Senior Manager of Communications and Event Planning.  Before joining the company, she was a public relations executive with Atlanta-based Jackson Spalding Communications and New York-based Hunter Public Relations supporting a wide variety of clients including Kraft Foods, 3M, Shell Oil, Delta Air Lines, Orkin Pest Control, American Express, Barton Protective Services and Tiffany & Company.  In these roles, she handled brand public relations and new product introductions, consumer promotions and consumer affairs, digital communications, crisis communications, mergers, significant anniversaries and events.  She currently is a member of the Corporate Partnership Council for Save the Children.  She and her husband, Sean, (also a Gator) currently live in Atlanta with their two young children and dog but are in the process of relocating to Tennessee this summer.