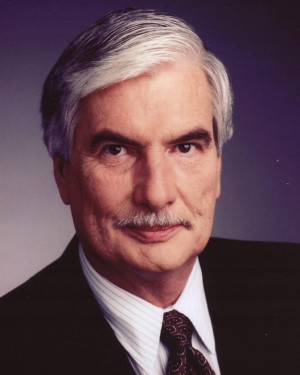 Richard Bartlett
B.S. Journalism, 1956
Vice Chairman, Mary Kay, Inc.
Hall of Fame 2008
Vice Chairman Richard Bartlett helps Mary Kay Inc. work with 2 million independent businesswomen in 34 countries.
"My work has enabled millions of women around the world to establish themselves as women entrepreneurs," Bartlett said. "I've enriched women's lives, not only financially, but by helping them contribute to their communities and their families as well."
Bartlett is also a strong advocate for conservation. He's helped to protect more than 1 million areas of threatened habitat in Texas and New Mexico in his work with the Nature Conservancy.
"There's a balance," he said. "You need to be able to give back because of whatever you've been able to achieve."