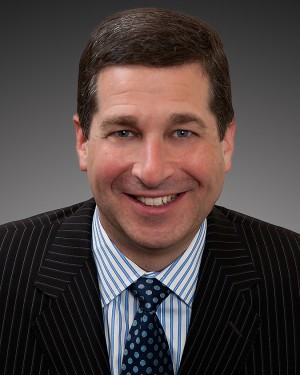 Mitchell Habib
B.S. Advertising, 1982
Chief Operating Officer, The Nielsen Company.
Hall of Fame 2011
Mitchell Habib has held leadership positions at various prominent global firms during his 25-year career, including Ernst & Young, General Electric and Citigroup. He is currently Chief Operating Officer of The Nielsen Company where he heads a global organization of 40,000 people in over 100 countries. At Nielsen, Mitchell is responsible for wide-ranging services that provide consumer insights, including statistical methodologies, product engineering, technology, business process re-engineering, product leadership, operations and several corporate functions. Since joining Nielsen, Mitchell has worked with industry-leading advertising, media and consumer packaged goods companies to deliver innovative technology solutions that provide unparalleled consumer insights.
Community involvement has been one of Mitchell's top priorities throughout his career. He currently serves on the Board of Directors of the National Underground Freedom Center in Cincinnati, an organization focused on educating the public about America's struggle for freedom and the impact a fully participating society can have on the world. Mitchell also holds a masters of public administration from the University of Florida.