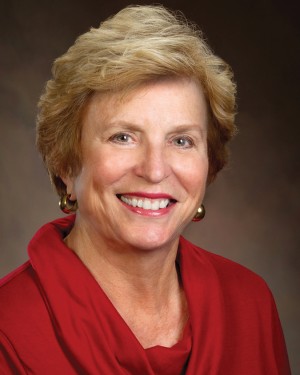 Marilyn Tubb
MAMC, 1972
Associate vice president for college relations, Santa Fe College. Formerly vice president of community affairs, Shands HealthCare.
Hall of Fame 2012
Marilyn Tubb, MAMC 1972, served Santa Fe College as associate vice president for college relations from 2009 until 2012, responsible for marketing, communications and relationship development for the college. Currently she co-chairs The Democracy Commitment @ SF, part of a national initiative to foster civic engagement and participation in democracy among community college students.
Prior to joining Santa Fe in 2009, Tubb retired from Shands HealthCare where she served as vice president of community affairs. She worked in healthcare public relations and marketing for nearly 30 years: first at North Florida Regional Medical Center; then at SantaFe HealthCare/AvMed Health Plan; and finally at Shands HealthCare.
Active in civic affairs, she served two terms as chairman of the Gainesville Area Chamber of Commerce board of directors and currently serves on its board. Tubb is a member and former chair of the board for the Community Foundation of North Central Florida, a not-for-profit organization dedicated to community improvement through philanthropy.
In 2011 she co-chaired the mentoring initiative for Innovation Gainesville (iG), an economic development project focused on making Gainesville a worldwide center for innovation and entrepreneurship. She is a former chair of the Gainesville-Alachua County Regional Airport Authority and served as chair of the Alachua County Economic Development Advisory Committee.
She is a former board member for the UF Performing Arts Center, the American Red Cross, the American Cancer Society, and the Civitan Regional Blood Centers Advisory Council. In 1987, she was selected as one of the first three women in Gainesville to become a member of a Rotary Club and she has been a member of the Rotary Club of Gainesville ever since. In 2011, Tubb received Rotary's District Governor's Award for "Service Above Self."
She is a past president of Florida Hospital Association's Society for Public Relations and Marketing. She was awarded a fellowship in the "Creating Healthier Communities" program for the American Hospital Association.