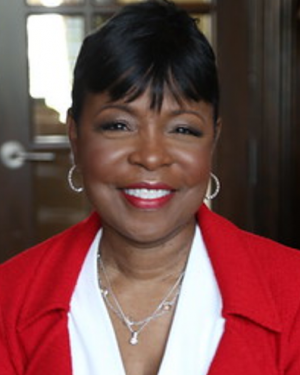 Gale V. King
B.S. Journalism, 1983
Executive vice president and chief administrative officer, Nationwide Insurance (retired, 2021)
Hall of Fame 2016
Gale V. King, BS Journalism 1983, was executive vice president and chief administrative officer for Nationwide Insurance until her retirement in 2021. At Nationwide, King had responsibility for the company's workforce of 33,000 associates, corporate real estate, aviation and corporate security. She oversaw the company's human resources function, which includes the development of the HR strategy, talent acquisition, compensation and benefits, associate and leadership development, succession management, organizational effectiveness and diversity and inclusion.
While at Nationwide, King had served as executive vice president and chief human resources officer, senior vice president for property and casualty human resources and as administrative officer in the Office of the President, Property and Casualty.
In 2007, King established a scholarship fund in the name of her late grandmother and mother. She also endowed the Gale V. King Endowed Fund for Excellence at the University of Florida. She is active in the community and currently serves on the boards of the National Urban League, the Columbus Museum of Art and the University of Florida Foundation.
"I am deeply proud and honored to be recognized as an Alumni of Distinction," King said. "This recognition is a full-circle moment, as it reminds me of my childhood dream to attend the UF, my college experience, my professional journey, and now an Alumni of Distinction.  An incredible personal and professional journey, positively impacted by a realized dream.   I am most proud."