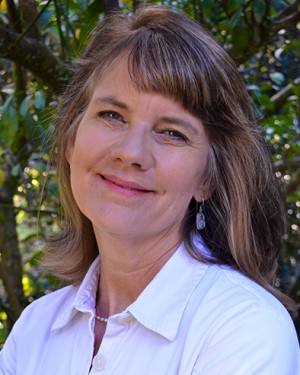 Cynthia Barnett
MAMC, 2003 B.S. Journalism, 1989
Environmental journalist specializing in water and climate stories.
Hall of Fame 2015
Cynthia Barnett, JM 1989, MA 2003, is an environmental journalist who has covered water and climate stories worldwide, from the decline in Florida's signature springs, to epic drought in California and Australia, to the rainiest place on Earth in Cherrapunji, India.
She is the author of three books. Mirage: Florida and the Vanishing Water of the Eastern U.S. won the gold medal for best nonfiction in the Florida Book Awards and was named by the Tampa Bay Times as one of the top 10 books that every Floridian should read. Blue Revolution: Unmaking America's Water Crisis was a Boston Globe top 10 science book of 2011. Her new book, Rain: A Natural and Cultural History will be published in April. The New Yorker's Elizabeth Kolbert calls Rain "a lovely, lyrical, deeply informative book." American historian Douglas Brinkley describes it as "a landmark work of environmental history … Rain is a triumph."
Before she turned full-time to her books, Barnett was a newspaper and magazine reporter for 25 years, more than half as senior writer for Florida Trend magazine. Her numerous journalism awards include a national Sigma Delta Chi prize for investigative magazine reporting and eight Green Eyeshades, which recognize outstanding journalism in 11 southeastern states.
Barnett has returned to CJC for 2015 as Hearst Visiting Professional. She is teaching environmental journalism and teaming up across disciplines with UF faculty and students who are working to improve public understanding of complex environmental issues including climate change.