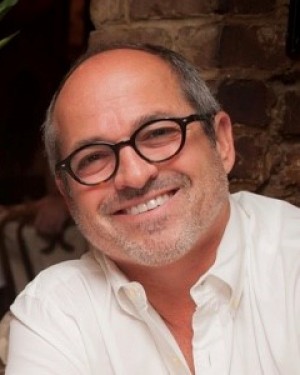 Flody Suarez
B.S. Journalism, 1984
Award-winning TV and theatrical producer
Hall of Fame 2020
Flody Suarez, B.S. Journalism 1984, an award-winning TV and theatrical producer, is co-president of the production company Seller Suarez in New York City. He is also the president of FlodyCo Productions in New York City, Los Angeles and London.
In 2018, Suarez produced the Broadway play "The Cher Show," which was nominated for three Tony Awards and won two, including Best Performance by an Actress in a Leading Role. That year he also executive produced the NBC TV drama series "Rise."
Through FlodyCo, Suarez previously consulted on "Full Frontal with Samantha Bee" and "The Black List," produced the award-winning "Book of Daniel," "8 Simple Rules for Dating My Teenage Daughter" and "The Tick."  As Senior Vice President of Development for NBC Television, he oversaw production on the Emmy-winning show "ER," "3rd Rock from the Sun," "Just Shoot Me," and "Men Behaving Badly." Prior to moving into development, he was the Senior Vice President of Corporate Communications and oversaw the public relations strategy for NBC's Primetime series, movies, and specials.
Suarez started his career in advertising where he worked on the accounts for Rolls Royce Cars, Hasselblad Cameras, USA Cable, CBS Television, Penthouse Magazine, Omni Magazine, and The New York Mets as well as serving as the EVP of Advertising and Marketing for Miramax Films where he oversaw the campaigns for "Cinema Paradiso," "My Left Foot" and "Madonna's Truth or Dare," among many others.