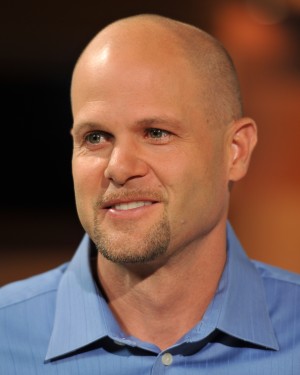 Danny Wuerffel
B.S. Public Relations, 1996
Executive director, Desire Street Ministries, Atlanta,
Heisman Trophy winner.
Hall of Fame 2010
Danny Wuerffel, PUR 1996, is executive director of Atlanta-based Desire Street Ministries which operates ministries in New Orleans and Baton Rouge. Building on his academic and athletic successes at Fort Walton Beach High School in Florida, Danny attended UF where he led the Gators to four SEC championships and a national title. Besides graduating with High Honors, Danny won the 1996 Heisman trophy, the Draddy award (for the nation's top student athlete) and set 17 NCAA and UF football records. He was drafted by the New Orleans Saints in 1997, where he first learned of the non-profit organization Desire Street Ministries–founded to help improve the impoverished and crime-ridden Lower Ninth Ward. After playing for the Saints, the Green Bay Packers, the Chicago Bears and the Washington Redskins, Danny retired from professional football to work full time for DSM. He has written one book, Danny Wuerffel's Tales from the Gator Swamp: Reflections of Faith and Football and is working on a second.