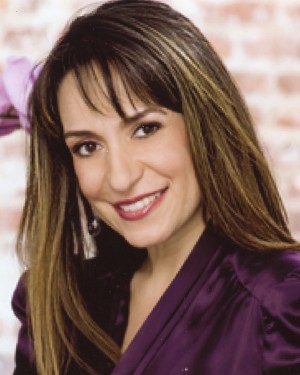 Betty Cortina
B.S. Journalism, 1992
Editorial Director, Latina Media Ventures.
Hall of Fame 2007
Betty Cortina, JOU 1992, Betty joined Latina Media Ventures in January of 2001 as its first editorial director. In this position, she oversees the creation of the company's editorial product, Latina magazine. She has been instrumental in bringing renowned writers and top tier celebrities, such as Jennifer Lopez and Salma Hayek, into the magazine's pages.
Before joining Latina, she was the news editor at O, The Oprah Magazine, where she was part of that title's successful launch team. A Time Inc. veteran, she was the associate editor at People en Espanol, where she was part of the team that founded and launched that magazine in the fall of 1996. During her time there, she oversaw the editing and production of some of that title's best newsstand sellers to date such as the issue devoted to the "25 Most Beautiful Latinos." She also has held positions at Time Inc. titles such as People Weekly and Entertainment Weekly in both New York and Los Angeles. While at People, she also reported hard-hitting stories on topics such as the lack of roles for African-American actors in Hollywood and was key in securing access to the family of Tejano singer Selena shortly after her death. Her reporting formed the basis of a stand-alone tribute- which at the time became the magazine's best-selling special tribute issue ever. She has appeared on national and regional broadcast programming around the country, including Good Morning America, E!, Extra!, MTV, VH1, CNN and Fox. She also was recognized as an Outstanding Latina for 2003 by El Diario/La Prensa, New York's leading Spanish-language newspaper. She began her career in 1992 as a City Hall reporter in Hialeah for the Miami Herald.