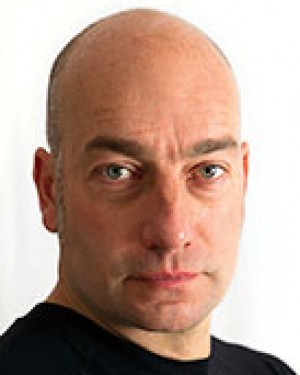 Adrian Dennis
B.S. Journalism, 1993
Sports photographer, Agence France-Presse (AFP).
Hall of Fame 2016
Adrian Dennis, BS Journalism, 1993, is a staff photographer for Agence France-Presse (AFP), one of the world's largest and prestigious news agencies. For the past 10 years, Dennis has directed the agency's UK sports coverage from his London office.
Dennis has been voted by the Sports Journalists' Association as Sports Photographer of the Year for 2012 and 2014 and most recently runner-up in 2015. Following the Olympic Games in London, Dennis won 10 major photographic awards, including the title British Sports Photographer of the Year and Best Photograph of the Year, and first prize in the Sports Folio and Olympic Folio of the Year categories from The Press Photographer's Year 2013. To date he has photographed six Olympic Games in Athens, Beijing, London, Sochi, Vancouver, and Salt Lake City; many Wimbledon Tennis Championships, Ryder Cup and Open Golf Championships. And has covered Football and Cricket World Cups around the globe as well as the bi-annual World Athletics Championships in Finland, Japan, Germany, South Korea, Russia and China.
Dennis worked for the Gainesville Sun and the St. Petersburg Times before returning to his native England in 1996 and worked for the Independent in London before joining AFP in 2000.
"It was an absolute surprise to get a phone call from the Dean," Dennis said. "I was in the middle of shooting a Premiership football match at the time. I feel it's a really an honor to be made an Alumnus of Distinction. I sometimes stood in the corridors of Weimer Hall reading the biographies of former Alumnus of Distinction when I was a student. After the game, the two hour drive home just whizzed by I was so excited."