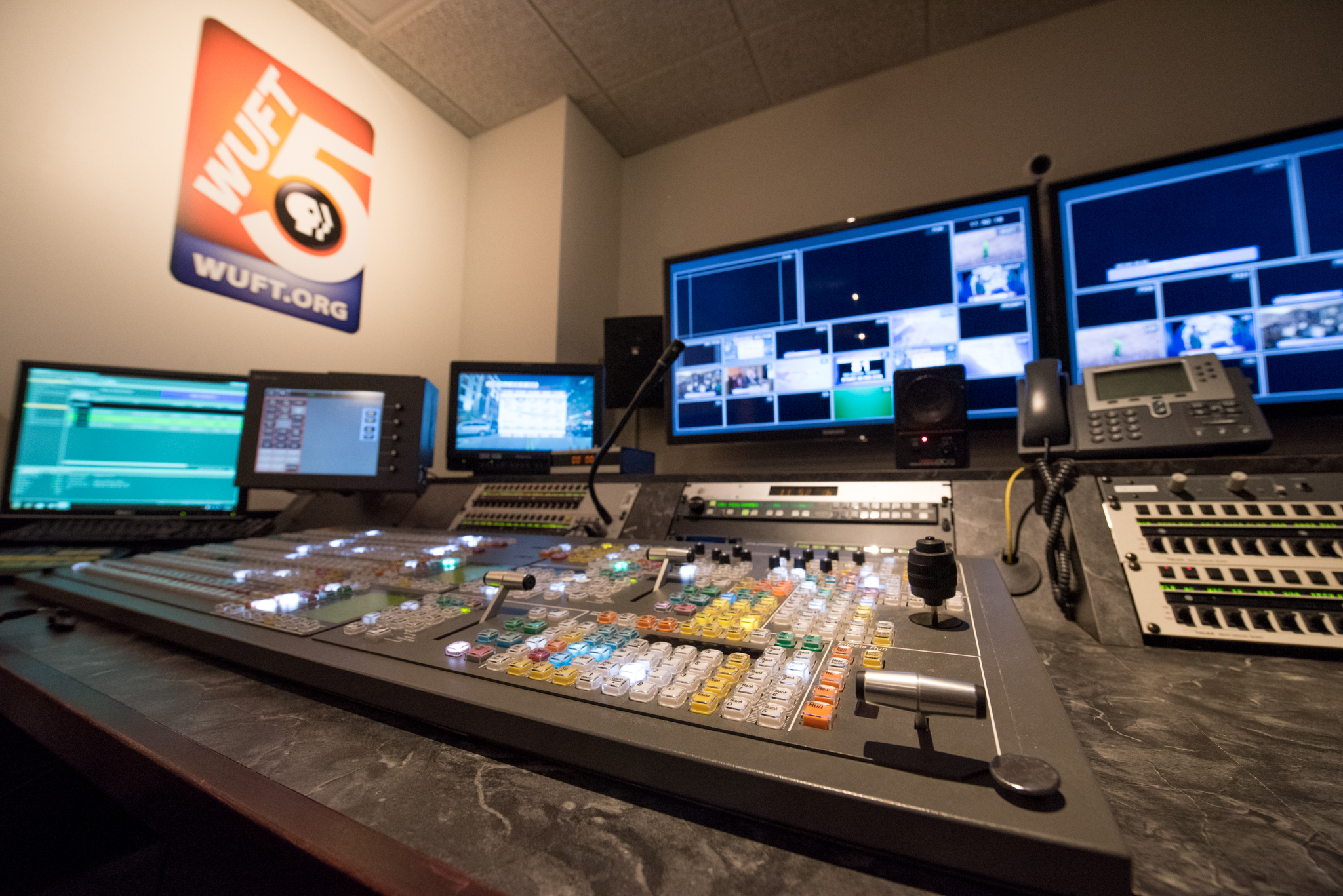 Immersion
Media Properties and Immersion Opportunities
Our curriculum focuses on providing unique and invaluable experiences in and outside the classrooms. Aside from partnering with leading sports media organizations in the country, students can take advantage of the college's state-of-the-art (sports) media properties housed in the heart of UF's campus in Weimer Hall, home of the College of Journalism and Communication.
The Innovation News Center is the home of the College's news, weather and sports operations. The two-story, 14,000-square-foot space provides nearly 100 seats for reporters, producers and editors working together to report the news for the College's many distribution channels, including WUFT-TV and ESPN 98.1/850 WRUF.
WRUF serves 13 counties as ESPN 98.1/850 with six hours of locally-hosted sports talk shows featuring Steve Russell; Ackerman and Matthews; and The Tailgate with Jeff Cardozo, Pat Dooley and Zach Abolverdi. The top-rated sports station in the market, ESPN Gainesville also features Gator sports. ESPN Gainesville provides students the opportunity to participate in many different aspects of the sports media world through an immersion experience within the Innovation News Center. Students learn the basics of multi-platform sports reporting in our state of the art facilities while covering one of the nation's leading athletic programs and within a short drive to many top professional organizations. Students that are interested in play-by-play also have the opportunity to broadcast many of the Gators Olympic sports on WRUF.
The student-produced WUFT-TV5 news program provides students interested in sports the opportunity to produce and anchor the sports segment in a program that airs weekdays. In 2012, WUFT-TV's evening newscast was named the number one student produced television newscast in America.
Housed inside the College of Journalism and Communications, Gator Vision, the video production arm of the University Athletic Association, provides interested students the opportunity to be a part of in-house video board productions as well as SEC Network productions for many of the home Gator sporting events. From cameras, graphics, audio, and many more, students will get paid experience opportunities to prepare them for a career in live-event sports production.
The College of Journalism and Communications participates in ESPN U Campus Connection which give students the opportunity to participate in live game broadcasts, submit video New Sports Multiplatform Studio features, write articles and take an active role in select studio-based shows. In addition to the great content provided by students, ESPNU Campus Connection has also helped ESPN find and develop talented people who could potentially work at ESPN.
New Sports Multiplatform Studio
Students will soon be able to work side-by-side with professional talent, professors and fellow students in this state of the art facility that promotes collaboration and communication between all of the sports multimedia platforms within the Innovation News Center.
Internships
Sports and Media programs provide students with exceptional internship opportunities to complement their education.  We have partnered with a number of sports news organizations, sports teams, and agencies, who have agreed to provide internships spots for students from our college. Some of our partners include: