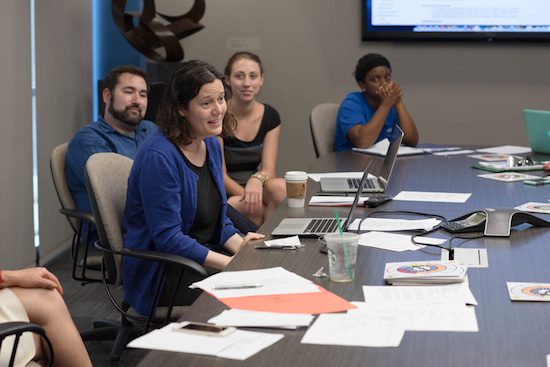 Academics
Information for PaCE Students
Welcome to the College of Journalism and Communications and the Gator Nation!
We're looking forward to getting to know you and hope that you will take some time to explore our website and discover the many opportunities our college has to offer. All of our degree programs are available to PaCE students: Advertising, Journalism [including News (formerly Telecommunications News) and Sports and Media], Public Relations, and Telecommunication [Management and Strategy, Digital Film and Television Production (formerly Production), and Media and Society].
Please see our Frequently Asked Questions here.
Requirements:
Transition requirements: PaCE students must fulfill UF and College requirements in order to transition to campus. You can view UF requirements here.
You can view our college's transition requirements depending on the year you started at UF:
An important rule…
CJC students (residential, online, and PaCE) may not concurrently enroll at another institution. Taking all of your classes with UF will increase the chances of your success at UF.
Getting involved in the CJC
UFOnline and PaCE students are encouraged to get involved from day one.
Opportunities:
Please keep in mind that you'll need to meet UF's immunization requirement in order to participate on campus activities.
Advising
Our advising team is here to help you navigate your way from now through to degree completion. Email us for assistance at advising@jou.ufl.edu, or come see us in the PATH: Professional Advising and Teaching Hub, 1060 Weimer Hall. We take walk-ins during the following hours:
Mondays, Tuesdays, Thursdays and Fridays:
Wednesdays:
Please note that walk-in hours are subject to advisors' availability. Due to high student traffic during advance registration and drop/add periods, advisors will see students on a walk-in basis only.
Degree requirements: