Advertising Professor Debbie Treise to Retire from UFCJC After 31 Years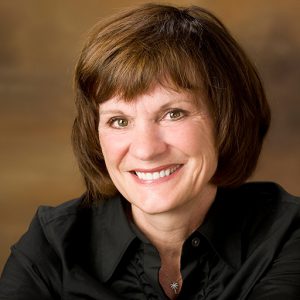 Debbie Treise, University of Florida College of Journalism and Communications (UFCJC) Advertising professor and former senior associate dean for Graduate Studies and Research, will retire from the College after a 31-year tenure.
While at UFCJC, she has served as an assistant professor and ascended to associate professor in 1997 and full professor in 2002. She was named associate dean of Graduate Studies in 2003 and senior associate dean of Graduate Studies and Research in 2013. She stepped down as senior associate dean in 2019 and continued teaching in the Advertising Department.
Treise is a UFCJC Advertising alumna and has served as a mentor to many graduate students. She has chaired 45 Ph.D. committees, served on 48 other doctoral committees, chaired 97 master's committees, served on 94 other master's committees as well as 19 external committees. Under her leadership, the College's Ph.D. program grew to 72 students and helped it achieve the ranking as one of the top 10 Ph.D. programs at UF.
Her accomplishments include the development and implementation of the STEM Translational Communication Center, the Professional Master's program, the Science Health track, the three-study dissertation, and advocacy for a support system for grants including hiring a full-time grants person. She received $1.4 million in grants from NASA, and other grant funding from organizations such as the Kaiser Family Foundation and UF's Clinical and Translational Science Institute.
Treise was the first UFCJC professor to receive a UF Research Faculty Fellowship. She has won the UFCJC College Research Award twice and received UF's Outstanding Doctoral Mentorship Award in 2010 and 2019. She was national president of the American Academy of Advertising (AAA) in 2012. Shenow serves as AAA's executive director, and will continue in that capacity after she retires from UFCJC.
Since joining UFCJC, she has published 55 refereed articles, 91 conference papers and seven book chapters. She has served as associate editor for the Journal of Advertising and has been on the editorial boards for five journals.
Posted: April 26, 2023
Category: Alumni News, College News, STEM Center News
Tagged as: Debbie Treise