UFCJC Ranked Sixth Overall in Second Annual BEA School Rankings
The University of Florida College of Journalism and Communications (UFCJC) placed sixth overall in the second annual Broadcast Education Association (BEA) rankings of schools based on the creative achievement of their students.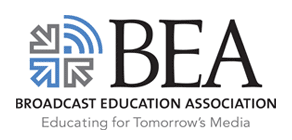 UFCJC placed third in News, fifth in Documentary, seventh in Film & Video, and ninth in Sports. The rankings were derived from the results of the BEA Festival of Media Arts, a preeminent international media competition focused on student and faculty creative endeavors.
The rankings, based on the past five-year period of student success, are not an overall evaluation of an academic program, but an evaluation of the quality and consistency of students' creative works produced at one institution compared to those at other institutions.
In the last five years, over 6,000 student creative works were submitted from BEA's more than 300 member institutions around the globe. Entries go through a blind-juried review in the following competitions: Audio, Documentary, Film & Video, Interactive Multimedia & Emerging Technologies, News, Scriptwriting, and Sports.
In the 2023 BEA Student Festival of Media Arts competition, UFCJC students received multiple awards, including one "Best of Festival" accolade and two faculty "Best of Competition" honors. Over the past six years, UFCJC students have won more than 40 Festival of Arts awards.
The Broadcast Education Association is the premiere international academic media organization, driving insights, excellence in media production, and career advancement for educators, students, and professionals. The Festival of Media Arts was created and is organized by BEA faculty across the globe to honor the amazing works of both students and faculty.
Posted: March 30, 2023
Category: College News, Student News
Tagged as: BEA, BEA Festival of Media Arts