Former TV News Professional Spreads Her Love for Teaching Storytelling
By Lenore Devore, B.S. Journalism, 1984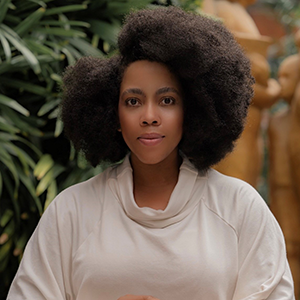 Kalisha Whitman, senior TV news manager in the University of Florida College of Journalism and Communications Innovation News Center (INC), grew up in the predominantly white city of Hamilton, Alabama, a town of about 6,000 people that had four stoplights when she was born in 1985. It now has five.
"Walmart is the mall. Dollar General is the sub-mall. Hamilton was 3% to 5% Black," she said. "It was a small area, but my parents pushed me to do so much. At 4 years old, I told them I wanted to be a journalist."
When she told University of Alabama Associate Professor George Daniels at a Multicultural Journalism Workshop that she wanted to be around Black people, the teacher told her she should enroll in either Florida A&M University (FAMU) or Howard University, both Historically Black Colleges and Universities and both considered to have very strong journalism programs. After two years at community college, she transferred to FAMU.
Her professors pushed her toward TV news, even though she planned to one day write and take photos for National Geographic. "You had to be a little social to be a journalist," she said. "They pushed me into that in college. I'm thankful for that push. … Once you get your confidence and know who you are, people can trust you with their stories."
After obtaining her B.S. in Broadcast Journalism, she worked as an associate producer for The Florida Channel and as an evening shift internet reporter for WCTV Eyewitness News, both in Tallahassee. "Before I went into the evening shift, I worked eight hours a day as a substitute teacher at an alternative school and juvenile detention center. It was one of the most riveting experiences of my life as an educator. There were guards inside of the room with automatic rifles."
It helped shape her future. "I think being an educator and a teacher has always been an option for me."
She moved to Tupelo, Mississippi, to become a weekday anchor for WLOV News and a weekend anchor for WTVA News, then returned to Alabama as the lead reporter for WVTM Alabama's 13 News' evening newscasts in Birmingham.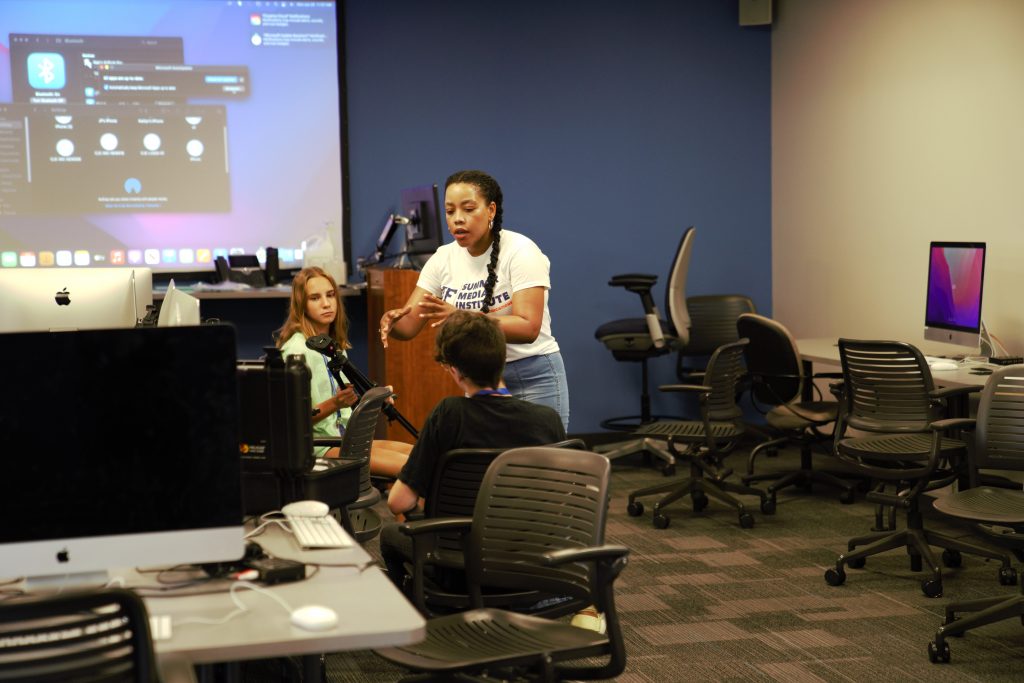 In 2014, she followed up on a dream to enroll in Columbia University's Journalism Master's program. "I decided I would like to dive into teaching more. I applied. Lucky or blessed, I got in. I was part of a Columbia's documentary specialization cohort.  Three hundred to 400 apply but only 15 get in."
She obtained her M.S. in Journalism with a concentration in documentary studies.
Whitman decided to start teaching and became an instructor at Miles College in Fairfield, Alabama, keeping one foot in the news world as a freelance journalist. In 2016, she returned to her alma mater as an assistant professor teaching the Advanced TV News course. In 2019, she transitioned from classroom teaching to teaching students in a real-world setting at the UF College of Journalism and Communications.
"I was very happy at FAMU," Whitman said. "But I wanted to see if could succeed in another arena. When a program with the size and prestige of CJC made me offer, it was an easy decision to take advantage of this new opportunity."
She works hard when reporting and teaching to be sensitive to people's stories, drawing on her own life as the younger sister of a brother who started transitioning to become a woman when she was about 18. "It shook me up a lot. Growing up, it was a very religious area. We were trying to navigate it. We grew up making sure to use the right pronoun; I was using THEY before society allowed it because I was trying to make sure to get things going. We've always had a strong relationship. We grew up when things didn't seem so accepting."
In 1998, when University of Wyoming student Matthew Shepard was found beaten, tortured and left to die because he was gay, the headlines hit Whitman hard. "It was terrifying. We have stories of our own that are headline-making. Those experiences in life help make it richer for you. One of those things that we have to do is be sensitive to a need; not that you make it your bias, but if you know how you would want somebody to report your story, it would help you report other stories with that sensitivity while still telling the facts."
Now that most students come into the INC knowing how to shoot and edit video on their phones, she teaches them finesse. "They don't have that je ne sais quoi, that little bitty finite thing that helps them get to their niche. Students don't want a heavy edit, but sometimes you have to, and you have to be able to tell them what they need without being offensive."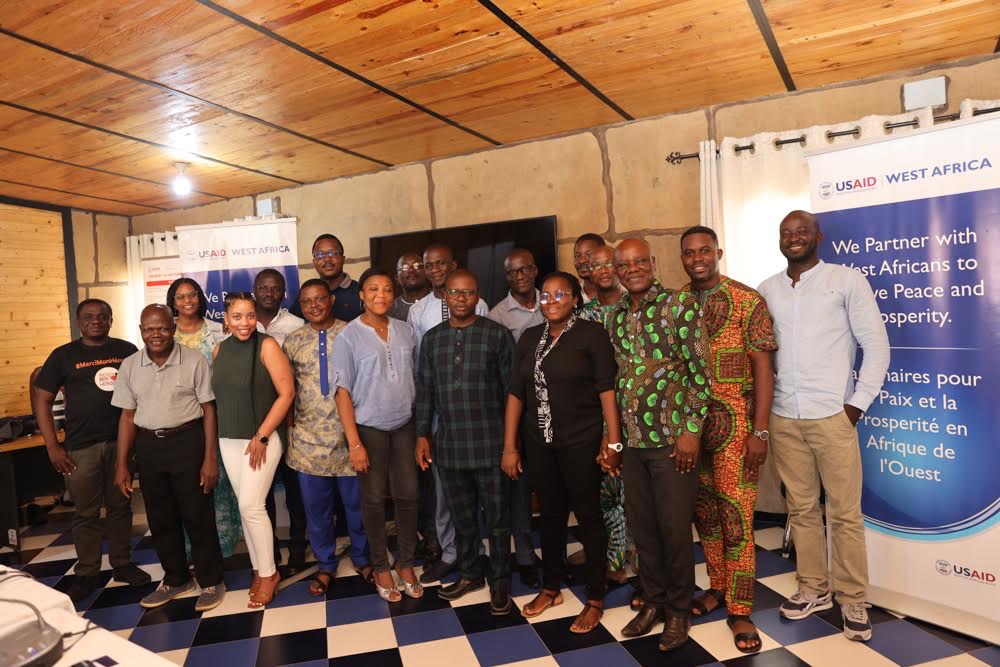 In December 2022, as part of a U.S. Agency for International Development Storytelling and Multimedia Bootcamp, Whitman spent two days each in Accra, Ghana, and Lome, Togo. She shared her love of storytelling and knowledge of social media apps like Adobe Rush and Canva with communications officials in the health and economic development fields. The goal was to teach attendees to record each day so they all can learn and grow.
She knows teaching will always be part of her life because she loves the special moments, like when she did a mic check in Lome – in French, a language she does not speak. But she learned the French alphabet by watching "Barney" with her young cousin. "Everyone went OOOOOOOH. It was the funniest little moment."
Her past experiences working as a digital journalist help her teach today's students. "We do drills with them where we'll cut the prompter off. Being in the field, whether covering severe weather, house fires, murders … I've been able to go through it and help them. I remember the first time I heard the N- word, the first time a door was slammed in my face. I've been through most of those things that they are going through."
She received an Emmy award in 2013 as part of a team that covered the aftermath of tornadoes that hit the Southeast, the deadliest natural disaster at the time. She was on a platform, crying as she tried to interview someone when a lady came up to her and said, "I'm glad you don't just want a story."
She tries to tell today's students to be patient, that what they are learning now may hit them three months from now. "Let it marinate," she tells them. "All our students are so good they have so many options when graduating. What are the pros and cons of each? You aren't making their decisions. Let them figure it out so they reach their happy space, and you can be abundantly jubilant when they get there."
Many students are interested in advocacy journalism, how they can use their skills to take a stance. Others are interested in documentaries. In the end, though, students want people to know who they are.
"You have to be more of a personality. That superstar factor is what people want," she said. "On local news, you become hometown heroes, celebrities."
To get there, she teaches them how to "put their signature on their pieces. It's OK to be creative. Don't lie or falsify things. But the way you edit can have your signature on it. Bring out your unique attributes."
When they're ready to graduate, she reminds them that life is going to ebb and flow. "Don't be afraid to make mistakes, just make them minimal. You are not defined by them. It's not the mess up; it's the recovery. Learn from others. Be easy on yourself."
When she's not working, Whitman likes to cook and watch good movies. There's also family time with Duke, her 14-year-old Yorkie, retail therapy and traveling with her family and friends.
Posted: March 27, 2023
Category: College News, Diversity News and Profiles, Profiles
Tagged as: Dean's Report, Kalisha Whitman