Janet Coats: The Implications of a Twitter Collapse
With the reality of Elon Musk's hostile takeover of Twitter setting in, many individuals, news outlets and communities are left in the wreckage of the social media giant. It has served the world as the preeminent online public sphere for more than 15 years, but with a mass exodus already underway, that public sphere will be left to hang in the balance, temporarily homeless.
Replicating the house that Twitter built will be difficult. Few if any existing social media platforms could boast the same algorithmic uniqueness, content moderation checks or devoted user base Twitter possessed prior to Musk's takeover. How to rebuild Twitter's impact on local journalism, activism, the AI community and the broader World Wide Web remains a question unsolved.
The University of Florida's Consortium on Trust in Media and Technology Managing Director Janet Coats shares her thoughts on what society will lose with the demise of Twitter and reflects on her time on the Bird App.
————————————————————————————————————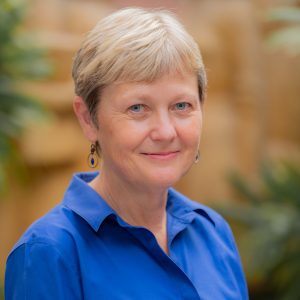 I'll be the first to admit I have a Twitter problem.
I've spent far too much time on what my older son calls The Very Bad Website. It began with the 2012 election and then accelerated like a SpaceX rocket during the 2016 election. I've been a Twitter obsessive ever since.
The last few weeks have been a slow, but necessary, goodbye. I've spent more than a little time mourning what we're losing as Elon Musk burns it all down.
Twitter is a hellsite, yes, but it is also an extremely efficient distributor of news, academic research and analysis of things I care about. When news is breaking, it's a convenient place to go to see what a range of news organizations are reporting. I have kept up with many a trial by checking live tweets from reporters in courtrooms (most recently the Alex Jones Sandy Hook case).
But it's not just breaking news. I've discovered journalists with expertise on topics like economic policy, election law and abortion through Twitter, gaining insights that made me smarter about complex and often controversial issues.
Perhaps the greatest loss as Twitter withers is the way it amplified the work of local journalists. I followed the coverage of the water crisis in Jackson, Mississippi, and learned far more from these local journalists on the ground than I ever could from national reporters who parachuted in.
As reporter Ashton Pittman wrote on Substack:
"The Bird App has done a lot to make news more accessible to the public – and to help elevate independent local and state journalism to the national level. I can't overstate how momentous that has been."
Candice Fortman, whose work as executive director at Outlier Media in Detroit leaves me in awe, put it this way:
"I don't even think that I can even begin to fully conceptualize what the loss of Twitter is going to do to local information systems and news gathering/disseminating."
She said that in a post on – of course – Twitter
When I began my work as Managing Director of the Consortium on Trust in Media and Technology, I needed to get up to speed fast on the emerging issues in artificial intelligence. I wanted to make sure I didn't just look at what white guys in AI were doing, in large part because the benefits and risks of AI are not evenly distributed across society. It was the Twitter accounts of Black in AI, Queer in AI and LatinX in AI that helped me find voices I might not have encountered otherwise.
For those of us who care about disinformation and misinformation, Twitter was a place to go to find others who care about that, even as it was often an instrument for spreading it. The irony of Twitter is that it destroyed trust and built it, drove us apart and brought us together, made us smart and dumbed us down.
I know in my heart it is time to go. But I sure will miss it.
Posted: November 18, 2022
Category: College News, Trust News
Tagged as: Consortium on Trust in Media and Technology, Janet Coats, Trust, Twitter