Linjuan Rita Men Assumes New Role of Director of Internal Communication Research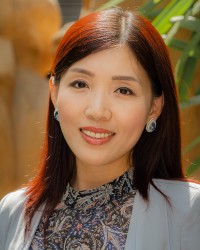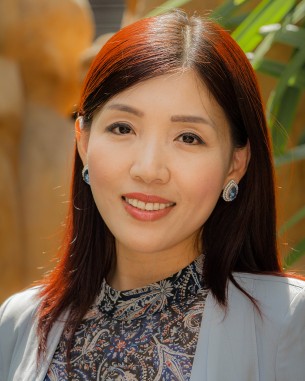 The University of Florida College of Journalism and Communications today announced that Public Relations Professor Linjuan Rita Men will take on the new role of Director of Internal Communication Research, where she will serve as the College's scholarly and public thought leader on internal communication research through academic and professional publications, pursuit of extramural funding, professional outreach, and media interviews.
In addition, Men will cultivate relationships with the research and professional industries and seek potential funding for innovative research projects involving internal communication. She will coordinate efforts with Public Relations Department Interim Chair Myiah Hutchens and Associate Dean for Research Marcia DiStaso to develop and review metrics and the impact of her program.
Men's background is based primarily in corporate communication research and consulting. She was identified as the most published scholar in internal communication (1970-2019) and in social media and public relations (2006-2020) respectively, according to two systematic reviews of articles published in Public Relations Review. 
Rita serves as an associate editor for the Journal of Communication Management and sits on the editorial board of seven journals in strategic communication. She has published more than 80 articles in refereed journals and received over 30 top paper/research awards and recognitions from national and international communication associations and conferences.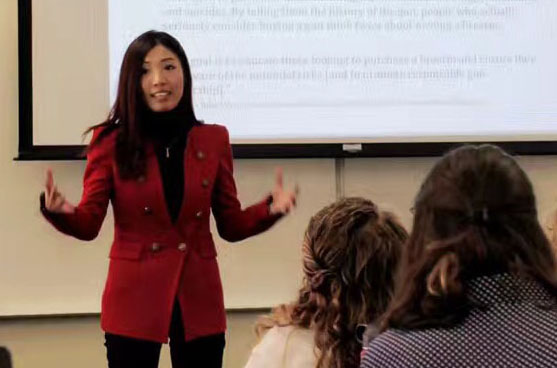 She is the 2010 recipient of the Ketchum Excellence in Public Relations Research Award from the Institute for Public Relations; the 2016 recipient of the National Communication Association PRIDE Outstanding Journal Article Award for Innovation, Development, and Educational Achievement in Public Relations; a 2017-2022 Plank Scholar for the Plank Center for Leadership in Public Relations; and the 2022 recipient of the prestigious Hillier Krieghbaum Under-40 Award from the Association for Education in Journalism and Mass Communication. Rita and a team of researchers are the recipients of 2022 Public Relations Society Educators Academy Summit Top Faculty Paper Award.
Rita has twice received the College's Faculty Research Award and was awarded a 2021 University of Florida Term Professorship. She is a member of the Arthur W. Page Society and an advisory board member of the International Public Relations Research Conference and the International Association for the Measurement and Evaluation of Communication.
Posted: November 8, 2022
Category: College News, Research News
Tagged as: internal communication, Linjuan Rita Men