Mickey Nall Receives PRSA Gold Anvil Award for Lifetime Achievement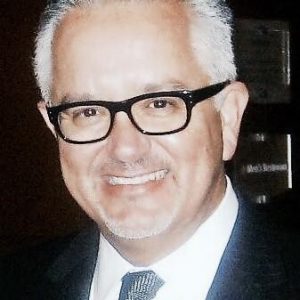 Mickey Nall, University of Florida College of Journalism and Communications (UFCJC) Public Relations Professional-in-Residence, has been awarded the Public Relations Society of America (PRSA) Gold Anvil, the organization's highest individual award that recognizes lifetime achievement in public relations.
Nall, who is a 1982 graduate of UFCJC's master's program and a member of its Hall of Fame, has been teaching at the College since 2016, first as a visiting lecturer and then as a full-time faculty member starting in 2018. Previously, he was managing director of Ogilvy Public Relations Atlanta, part of Ogilvy & Mather. He worked with Ogilvy for more than 22 years in the Washington, D.C., New York and Atlanta offices on a variety of brands and with dozens of clients.
"This is a major accomplishment and one that Mickey is absolutely deserving of," said Myiah Hutchins, CJC interim Public Relations Department chair. "This honors a lifetime of achievements for Mickey, yet he is still actively racking up more accomplishments. Every day he impacts our students' lives in a positive way and I'm so proud he's a member of our faculty."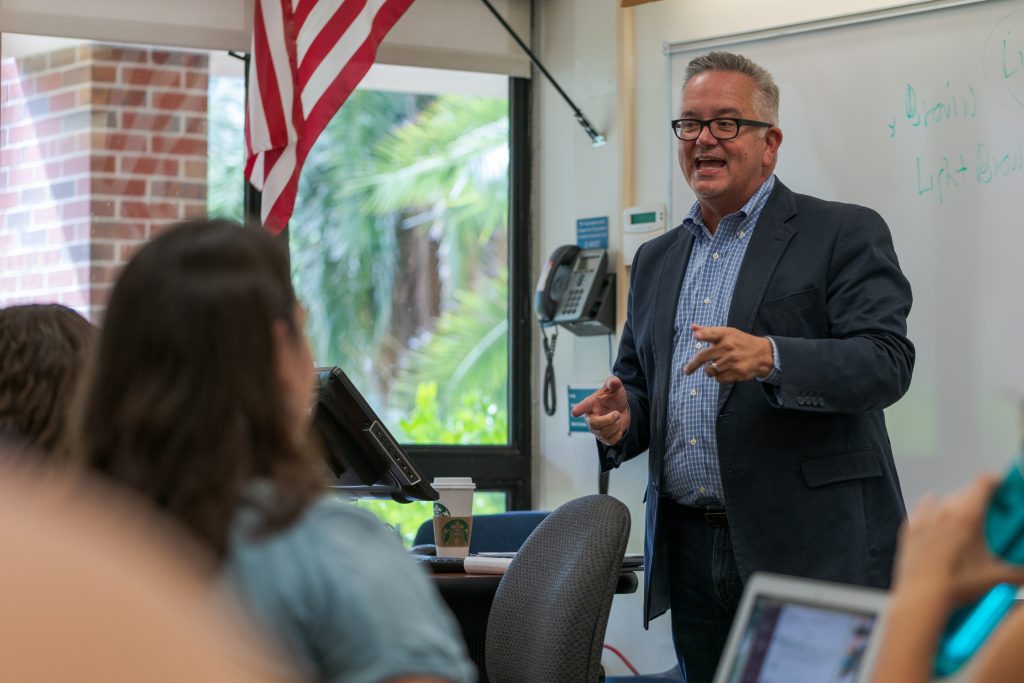 Throughout his career, Nall has actively participated in and led initiatives for professional public relations associations including PRSA and the Florida Public Relations Association (FPRA). In 1986, he earned his APR and in 2008 was inducted into the College of Fellows.
Nall was elected as PRSA's 2013 chair and CEO, and he later served as a trustee of the PRSA Foundation. In 2018, he was appointed as trustee to the Commission for Public Relations Education representing PRSA and continues to serve on the Commission. Since 2016, he has co-chaired PRSA's Educational Affairs Committee and is currently a member of PRSA's Georgia and North Florida chapters.
In 2018, Nall received the David Ferguson Award from PRSA's Educators Academy recognizing a PRSA member who has made outstanding contributions to public relations education. He also won a PRSA Silver Anvil celebrating the best strategic public relations campaigns of the year, as well as outstanding organizational excellence.
He is currently the faculty adviser to the University of Florida's PRSSA Chapter and and an adviser to FPRA. For the past five years, he has served as co-chair of PRSA's Educational Affairs Committee overseeing the Certification of Education in Public Relations credentialing process for U.S. and international colleges and students.
Nall will receive his award at PRSA's ICON 2022 conference being held Nov. 13-15 in the Dallas/Fort Worth area.
Posted: November 3, 2022
Category: Alumni News, Alumni Profiles, College News
Tagged as: MIckey Nall, PRSA