Mickey Nall Receives PRSA's David Ferguson Award for Contributions to PR Education
University of Florida College of Journalism and Communications Public Relations Professional-in-Residence Mickey Nall, M.A.M.C 1982 and 2009 Alumnus of Distinction, will  receive the 2018 Public Relations Society of America (PRSA) David Ferguson Award. The honor, recognizing a PRSA member who has made outstanding contributions to public relations education, will be presented on Oct. 8 at the PRSA Educator's Academy "Super Saturday" evening reception preceding the PRSA 2018 International Conference in Austin, Texas.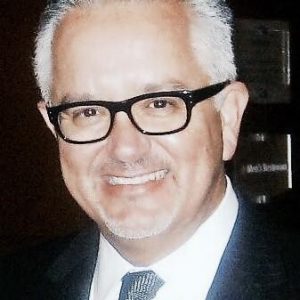 Nall has been a public relations agency professional for more than 30 years, most recently as managing director of Ogilvy Public Relations in Atlanta.  He has developed strategic communication programs for clients such as The Coca-Cola Company, U.S. Centers for Disease Control and Prevention, The White House Office of National Drug Control Policy, Darden Specialty Restaurant Group, American Automobile Association and United Way of America.
He was a visting professional at UFCJC for the 2016-17 academic year and joined the College full time in August, 2018.
Nall was the 2013 National Public Relations Society of America (PRSA) chair and CEO. He served as the co-chair of the PRSA's Educational Affairs Committee overseeing the Certification of Education in Public Relations credentialing process for U.S. and international colleges and universities and was appointed a trustee to the Commission for Public Relations Education representing PRSA.
An accredited public relations leader (APR 1986), he was inducted into PRSA's College of Fellows in 2008, and in 2011 he was inducted into PRSA Georgia's Order of the Phoenix and Georgia Public Relations Hall of Fame. He was the first public relations executive in residence at the School of Journalism & Communications, University of Oregon in 2011, delivered the 14th annual Koten Lecture at The Plank Center for Leadership in Public Relations in 2014, and was the former chair of the UFCJC Public Relations Advisory Council. He has also won numerous industry awards, including the prestigious PRSA Silver Anvil award.
Posted: October 5, 2018
Category: Alumni News, College News
Tagged as: David Ferguson Award, MIckey Nall, PRSA