Geoff Thompson Named UFCJC Sports Journalism and Communications Associate Director
Geoff Thompson, University of Florida College of Journalism and Communications (UFCJC) Media Production, Management, and Technology lecturer, has been named the new Associate Director of Sports Journalism and Communication beginning Aug. 15.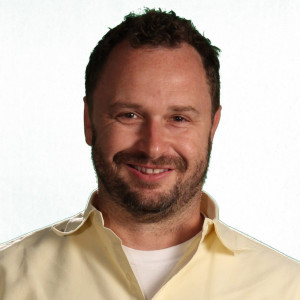 In this role, Thompson, B.S. Journalism 1994, M.A.M.C. 2002, will work with Director Eric Esterline to rebrand the UFCJC sports program. He will help advise students interested and enrolled in the program, facilitate student groups and student internships, promote efforts for diversity and underrepresented populations, pursue partnerships with campus, local, regional, national and international sports media and communities, and maintain and facilitate student opportunities with the University Athletic Association and GatorVision.
He will assist with curriculum development, outreach and development opportunities with alumni, managing the marketing and social media profiles for the program, crafting an international/study abroad plan, conceiving and formulating graduate courses and opportunities, and maintaining budgets for organization registration, attending conferences, entering student work into contests, tech gear and other activities.
Prior to joining UFCJC in January 2021, Thompson had been the commentator for USTA/Tennis Channel's coverage of women's Pro Circuit and men's ATP Challengers, calling approximately 120 matches a year. He also produced the "yellow line" and down and distance graphics for FOX SportSouth ACC football. He has been an associate producer on national and international live sports broadcasts for networks such as Raycom Sports, NBA-TV, ESPN, FOX Sports, CBS College Sports, and MASN. For more than seven years, he taught audio and video production, sports media and writing at East Carolina University in Greenville, N.C.
Thompson replaces Roxane Coche who stepped down to assume the role of Media, Production, Management, and Technology Associate Chair.
Posted: June 15, 2022
Category: Alumni News, College News, Diversity News and Profiles, Sports
Tagged as: Eric Esterline, Geoff Thompson, Sports Journalism and Communications