Marcia DiStaso Comments on the Importance of Stakeholder Capitalism in the Public Relations Industry
Marcia DiStaso, University of Florida College of Journalism and Communications associate dean for Research and Public Relations professor, was quoted in "Deconstructing: Stakeholder Capitalism" posted on the Institute for Public Relations (IPR) website on June 9.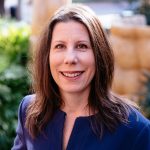 The post is part of the IPR series on understanding theoretical and practical terms and concepts. The story focuses on stakeholder capitalism as a business philosophy and its influence on the communications and public relations industries.
According to DiStaso, "While success is still measured through long-term profitability, value is created and sustained through reinvention, having a consistent voice, a clear purpose, a coherent strategy and a long-term view."
She referenced a May 2022 announcement from the World Economic Forum Annual Meeting at Davos that 70 companies are now using stakeholder capitalism metrics and noted how a stakeholder capitalism mindset needs to be embodied.
"A company's purpose is essential. Most stakeholders want to understand, connect and share company values. Clearly, the benefits are here, but how to authentically execute in the best interest of employees, customers, communities and shareholders is largely undetermined for many companies," DiStaso said.
Posted: June 13, 2022
Category: College News, Student News
Tagged as: Institute for Public Relations, Marcia DiStaso