Yang Feng to Join CJC this Fall as an Advertising Associate Professor in Artificial Intelligence
The University of Florida College of Journalism and Communications today announced that Dr. Yang Feng will be joining the College this fall as Advertising Associate Professor in Artificial Intelligence, working in the Consortium on Trust in Media and Technology.
Feng is currently Associate Professor in Advertising at San Diego State University (SDSU), where she has taught since 2016. Prior to joining SDSU, she was an Assistant Professor in Strategic Communication at The University of Virginia's College at Wise.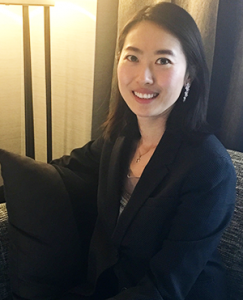 Feng's research focuses on using machine-learning approaches to examine consumer responses to social media advertising, particularly on social-issue campaigns. She also investigates the use of emerging technologies, including augmented reality, virtual reality and 360-degree videos, to generate interactive advertising messages.
She received her Ph.D. in Mass Communication from Southern Illinois University at Carbondale in 2014. She earned her Master's in Communication Studies from Nanyang Technology University in Singapore, and her Bachelor's in Management from the Communication University of China in Beijing.
Feng has authored or co-authored 29 articles in peer-reviewed journals, co-authored two book chapters, and presented 38 peer-reviewed conference papers. She is an editorial board member of the Journal of Current Issues & Research, Journal of Interactive Advertising, International Journal of Journalism & Mass Communication and World Journal of Behavioral Science, and Membership Committee Chair for the American Academy of Advertising.
Posted: May 18, 2022
Category: AI at CJC News, College News, Diversity News and Profiles
Tagged as: AIatUF, Yang Feng