Jieun Shin Receives 2022 AEJMC Emerging Scholar Grant
Jieun Shin, University of Florida College of Journalism and Communications Media Production, Management, and Technology assistant professor, is the recipient of one of two 2022 Association for Education in Journalism and Mass Communication (AEJMC) Emerging Scholar Grants.
Shin's project, "Evaluating the Quality of News and User Engagement on Social Media," will investigate how high-quality news content performs on social media sites.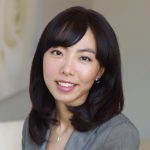 According to Shin, "It has been argued that the current social media space is not designed to promote high-quality news but rather, to maximize user interest and engagement. At the same time, there is a contradicting view that high-quality information rises to the top through competition. Accurately understanding the current state of social media systems is a first step to discussing effective solutions, if needed at all."
Shin will receive a $3,500 grant to assist with her research.
Posted: February 10, 2022
Category: College News
Tagged as: AEJMC Emerging Scholars Grants, Jieun Shin