Five Questions With…Kim Guiler
"Five Questions With…" is a series of profiles of CJC graduates and the career paths they chose.
Kim Guiler, B.S. Public Relations and B.A. Political Science and Government 2008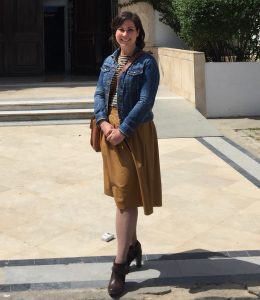 1. Tell us about your current job.
I am a Middle East and North Africa (MENA) Public Opinion Analyst with the U.S. Department of State. In this role, I lead quantitative research projects throughout the MENA region and regularly brief senior government leaders, including ambassadors and assistant secretaries. My typical day involves a deep-dive into the daily news in the countries I cover, managing ongoing fieldwork, analyzing survey data, and reporting on the results.
In addition, I teach once a week at the Elliott School of International Affairs at George Washington University. I am currently offering a course on Populist Authoritarianism that teaches students about the global rise of these forces, the consequences for civic culture and democracy, and alternative strategic policy responses to mitigate the risks of anti-pluralist populist leaders and parties.
2. Why did you choose to come to the UF College of Journalism and Communications?
I entered UF as a junior and needed to declare a major right away. I wasn't prepared for the decision. The advising office kindly directed me to the course catalog and suggested I talk to current students about the majors I was interested in. I was drawn immediately to the courses offered by the College of Journalism and Communications. A conversation with Adrienne Chance, a friend and fellow alumna of the College, gave me the push I needed to sign up for introductory coursework in public relations and journalism. Later, I chose political science as my outside concentration, and I ended up with a dual degree in public relations and political science. The combination turned out to be a perfect match for my interests.
3. How did your time at CJC help prepare you for this current position?
Today, I draw on my journalism background from CJC in my work with the government and as a professor. The strong foundation I gained in AP style and writing paved the way to authoring public opinion analyses for policy clients at the Department of State, as well as peer-reviewed articles for academic journals. (In particular, I credit [Journalism] Professor Mike Foley with my attention to detail.) In addition, my experience working for the Independent Florida Alligator and completing assignments for my journalism classes prepared me well for the interviews that I now conduct with politicians, policy makers, and activists as an academic. I also really appreciate that the CJC encouraged me to broaden my interests through an outside concentration. This requirement pushed me to develop a budding interest in political science–a field I now have a Ph.D. in!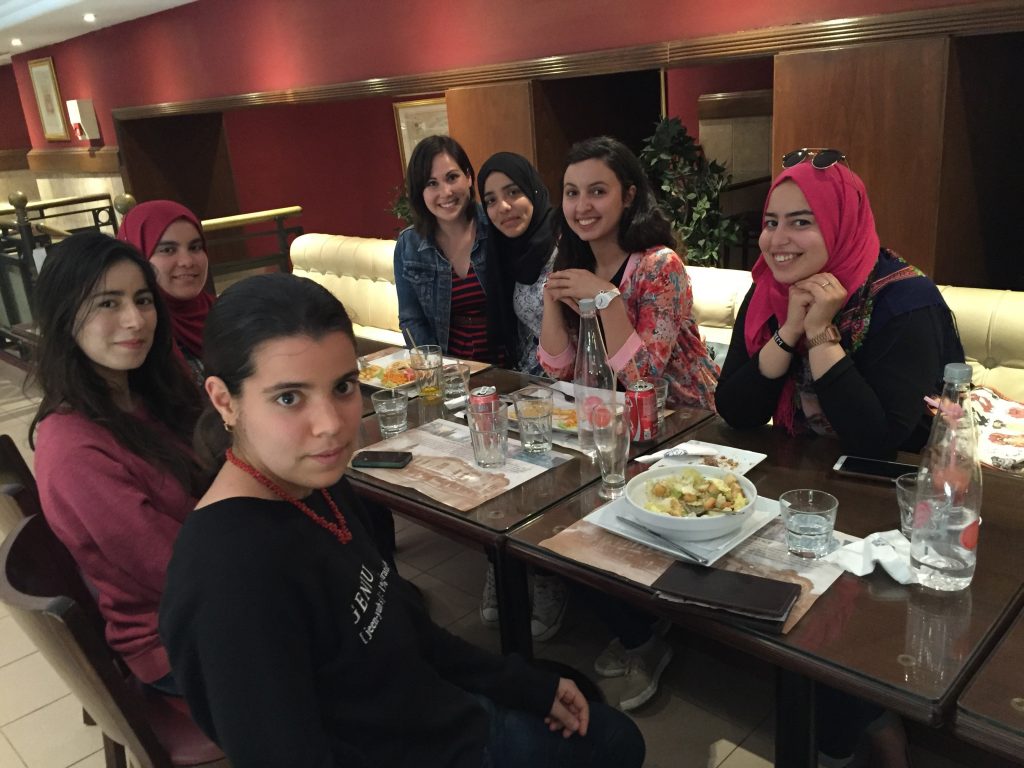 4. If you had to do your academic experience or career over again, what, if anything would you do differently?
As an undergraduate, I sometimes shied away from difficult classes that interested me–advanced language classes and coursework in statistics–because I was nervous I may not be able to get an A. This feels so silly now. In graduate school, I pushed myself beyond my comfort zone and, ultimately, learned several languages, as well as advanced statistics. I wish I would have started down these tracks that interested me much earlier. I missed out on amazing classes and professors I know I would have greatly benefited from because I was too worried about the grade on my transcript.
5. Where do you hope to be in your career in five years?
I am new in my current roles, having just moved to Washington D.C. a few months ago. Right now, I'm focused on enjoying a career I love in a city that brings a lot of joy to my family. I see myself continuing to grow into opportunities at the intersection of government and academia that help broaden understanding of the Middle East and North Africa. I hope I continue to have opportunities to travel, teach, write, and inform policy.
Posted: January 28, 2022
Category: Alumni Profiles, Careers, Digest Only, Five Questions With...
Tagged as: Five Questions, Kim Guiler