Moni Basu and Two CJC Alums Featured in New Book on Writing Tips
Moni Basu, University of Florida College of Journalism and Communications Michael and Linda Connelly Lecturer for Narrative Nonfiction, David Finkel, B.S. Telecommunication 1977 and Hall of Fame 2007, and John Woodrow Cox, B.S. Journalism 2008, are featured in Writers on Writing: Inside the Lives of 55 Distinguished Writers and Editors published in Dec. 2021.
The book, authored by Chip Scanlan, delves inside the lives of 55 distinguished writers and editors to discover the researching, interviewing, and writing secrets behind Pulitzer Prize winners and journalism and book award-winning writing. The book is a valuable resource for teachers, coaches and writing groups.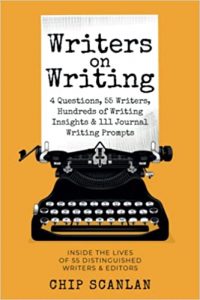 Basu has won numerous writing awards, including the 2021 Charlie Award from the Florida Magazine Association, and 2019 and 2021 Wilbur Award from the Religious Communicators Council. Finkel's awards include the 2006 Pulitzer Prize for Explanatory Reporting, the 2010 J. Anthony Lukas Book Prize, and, in 2002, the Robert F. Kennedy Journalism Award International Print Prize. Awards for Woodrow Cox, a 2018 Pulitzer Prize finalist in feature writing, include the Scripps Howard's Ernie Pyle Award for Human Interest Storytelling, the Dart Award for Excellence in Coverage of Trauma, Columbia Journalism School's Meyer Mike Berger Award for human-interest reporting, the Education Writers Association's Hechinger Grand Prize for Distinguished Education Reporting.
Posted: January 11, 2022
Category: Alumni News, College News
Tagged as: David Finkel, John Woodrow Cox, Moni Basu