Frank LoMonte Authors Column on How Social Media Posts Can Affect College Admission
Frank LoMonte, University of Florida College of Journalism and Communications Brechner Center for Freedom of Information director, is the author of "The First Amendment, Social Media and College Admissions" published on insidehighered.com on Dec. 13.
In the column, LoMonte summarizes and highlights Brechner Center research about the First Amendment perils of reviewing college applicants' social media profiles.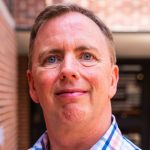 According to LoMonte, "The boundaries of college students' First Amendment rights when they use social media are, to say the least, unclear. Some courts have given state universities a relatively free hand to punish 'unprofessional' speech on social media when students are in pre-professional programs, on the grounds that higher education's job is to help filter unsuitable people out of regulated professions."
He adds, "The mechanism already exists for fixing misunderstandings that can have outsize negative effects on people's futures. If there is a right to an explanation for being denied a car loan, there should be a comparable right for the far more consequential decision of being denied a college education."
"If colleges aren't interested in providing that explanation, then they can do what a majority of institutions already say they do: stop using the known unreliable indicator of social media as a consideration in admissions decisions at all," said LoMonte.
Posted: December 14, 2021
Category: Brechner Center, College News, Diversity News
Tagged as: Brechner Center for Freedom of Information, Frank LoMonte