CJC Faculty, Students and Alumni are Presenting at the Virtual 2021 ICCH Conference
University of Florida College of Journalism and Communications faculty, doctoral students and alumni are presenters at the virtual 2021 International Conference on Communication in Healthcare from Oct. 17-20.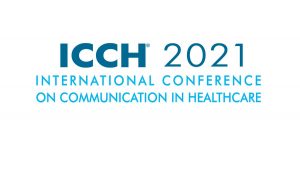 The annual conference, organized by the Academy of Communication in Healthcare in partnership with the European Association from Communication in Healthcare, offers participants the opportunity to learn about the latest healthcare communication research, gain tools to improve outcomes, demonstrate professional relevance, and develop connections among a global community.
CJC presenters and authors include faculty members Jordan Alpert, assistant professor, Department of Advertising; Carma Bylund, former associate professor, Department of Public Relations (currently Professor of Health Outcomes and Biomedical Informatics, UF College of Medicine) and Carla Fisher, associate professor, Department of Advertising and full member, UF Health Cancer Center.
Participating doctoral students are Diliara Bagautdinova, Chelsea Hampton, Palani Te and Taylor Vasquez. Alumni presenters include Gemme Campbell-Salome, Greenberry Taylor and Easton Wollney.
More information on the CJC research paper presentations is available at: https://www.jou.ufl.edu/research/cjc-at-major-academic-conferences/cjc-at-icch-2021/
Posted: October 18, 2021
Category: College News, Health Communication News
Tagged as: 2021 International Conference on Communication in Healthcare, Carla Fisher, Carma Bylund, Chelsea Hampton, Diliara Bagautdinova, Easton Wollney, Gemme Campbell-Salome, Greenberry Taylor, Jordan Alpert, Palani Te, Taylor Vasquez