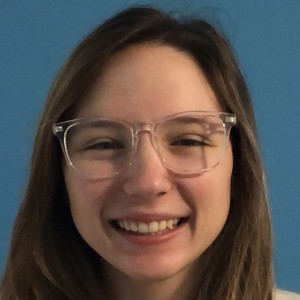 Taylor Vasquez
Ph.D. Science/Health Communication
Bio
Taylor S. Vasquez is a first-year doctoral student studying health and interpersonal communication at the University of Florida. While originally trained in public relations, she has shifted her research focus to health communication where she has worked on several projects through the Communication in Healthcare Lab, including a communication skills training systematic review, how patients utilize and search for online health information, and the adult children's experiences with family and health communication caring for parents with blood cancer.
In her free time, she sews, crochets, and paints for her online art shop. She is also a licensed skydiver and skydiving coach with over 250 jumps. She loves to go to the gym, walk with her dog Apollo, and work on projects around the house.
Education
B.S. in Public Relations from the University of Florida
M.A. in Mass Communication from the University of Florida
News
Research
Doctor-patient communication, stress and burnout within graduate medical education, and interpersonal communication within health contexts.