Jay Hmielowski and Two CJC Doctoral Students Co-Author Article on Diminishing News Media Trust in U.S. Rural Versus Urban Areas
University of Florida College of Journalism and Communications Public Relations Assistant Professor Jay Hmielowski and CJC doctoral students Eve Heffron and Michael Munroe are the co-authors of "You've Lost That Trusting Feeling: Diminishing Trust in the News Media in Rural Versus Urban U.S. Communities" published in The Social Science Journal on Sept. 10.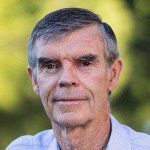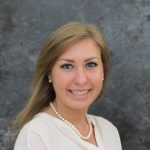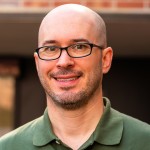 Hmielowski, a UF Consortium on Trust in Media and Technology Trust Scholar, Heffron, Munroe and Yanni Ma from Oregon State University used Social Identity Theory to examine whether political ideology, where people live, and time correlate with trust in news media in the US. They also examined a three-way interaction to determine if decreases in trust are concentrated among conservatives living in rural areas in the US.
According to the authors, "Our results found that conservatives show greater increases in distrust in the news media compared to liberals. Similarly, people living in rural parts of the country showed lower levels of trust in the news media over time compared to those living in more urban parts of the country. In the end, our three-way interaction found that conservatives living in rural parts of the country showed the greatest decreases in trust in the news media over the course of time."
Hmielowski was a member of the inaugural class of Trust Scholars, exploring the causes of the crisis in trust in media and technology, and searching for solutions.
Posted: September 13, 2021
Category: College News, Diversity News and Profiles, Student News, Trust News
Tagged as: Eve Heffron, Jay Hmielowski, Michael Munroe, Trust Scholars, UF Consortium on Trust in Media and Technology